At Bold Kulture Beauty, we help busy naturals save time build confidence and simplify their natural hair routine by providing the tools, support, and access needed to make natural hair care easy!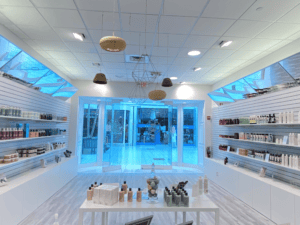 9401 W. Colonial Dr. Ste 636, Ocoee, FL 34761
Ready to take your natural hear journey to the next level? Schedule an appointment with me and let me empower you to make natural hair care easy!
Grab my game-changing interactive hair care playbook designed to help you make natural hair easy. Change the trajectory of your natural hair care experience and pick up your guide today!
If you've got all the kinks, coils, curls, and waves, but see no success when managing your natural hair I have a free resource for you. Click below to download your free hair care guide!
Join my 6-week program designed to help you saving time, building confidence, and simplifying your natural hair routine. I'll teach you how to eliminate the guesswork and master your natural hair.
Shop Your Favorite Brands
Experience our selection of high-quality, plant-based products that are effective across all curl types, won"t cause excessive build up, and produce amazing results.
Trepadora Bamboo Ginseng Curling Mousse
Trepador Bamboo Ginseng Curling Glaze 300ml
Trepadora Papaya Slip Taming Postion 300ml