Let's have a Kurly Conversation!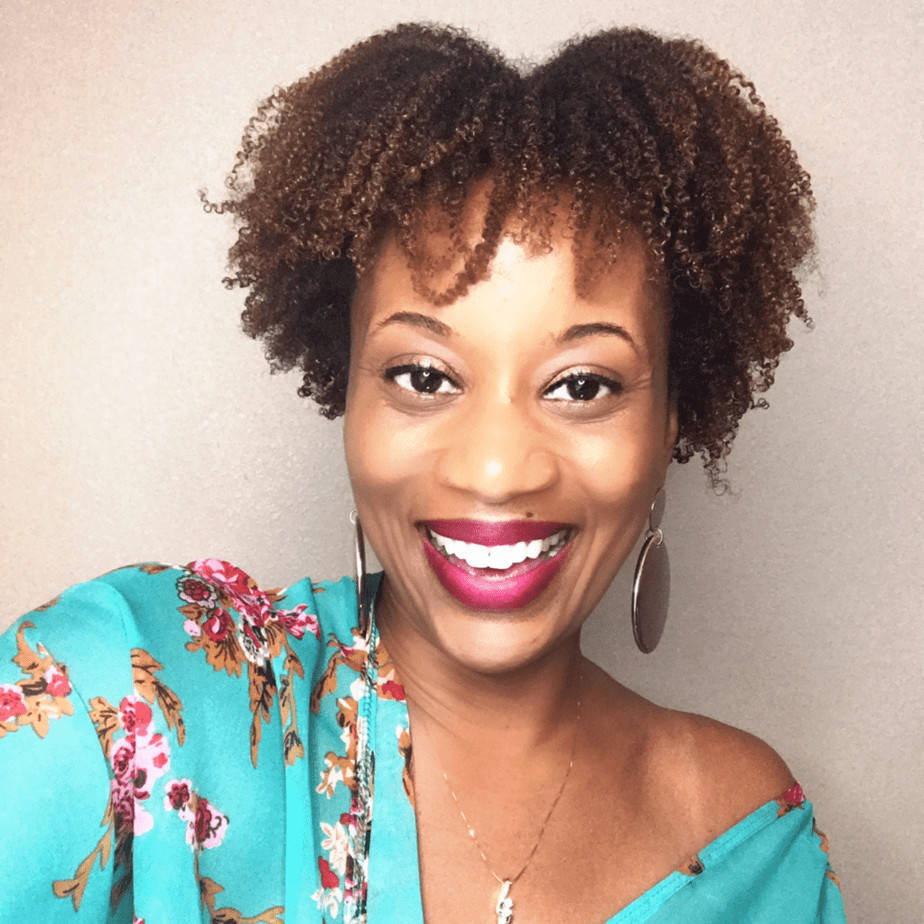 Ready to do the do the work of making natural hair care easier, but know where to start or how to do it…
Let me Help you:
Fully embrace the beauty and potential of your curls
Understand the unique characteristics of your curls
Build confidence in your ability to care for your curls
Set realistic goals and expectations for your curls
Comfortably master natural hair care!
Work with me and I will show you exactly what it takes to dispel all the myths and misconceptions about natural hair care and FINALLY achieve the health, curls and confidence you desire. With out the wasted time, struggle, or confusion!
What does a pharmacist know about hair care?
Beyond my ability to dissect the big words and understand ingredients, my intimate knowledge of the facts enables me to deal with the "complexities" of natural hair care, dispel the myths and empower you to succeed on your natural journey .
Knowing where to go to get the facts and how to break them down seamlessly so that you can understand makes me excellent at what I do! The clinical skill and the know-how that I have developed over the last 15 years of breaking down the complex with facts and making things simple. That's why this comes so naturally to me.
And did I mention I've been where you are and had the same struggles, insecurities, and frustrations. Realizing that things could be better, I dedicated my skills and energy to that proving that there is a better was to do natural hair care!
Now, it's my pleasure to empower you to remove significant barriers to success and give you the tools, support, and access necessary to confidently and comfortably master natural hair care.
So, yeah, I'm qualified, and I'm ready and willing to give you the tools you need to succeed!
Book a discovery call today!
Book your discovery call today and discover all the ways I can help you make natural hair care EASIER!
---
KurlTalk
Ready to make the transition to intentional curl care? My KurlTalk sessions are exactly what you need.
Over the course of 4 weeks, I'll empower you to realize the the beauty and potential of your curls, become intentional about their care, and confidently and comfortably manage your natural hair.
In these sessions we'll work through embracing your curls, identifying problem areas, building the foundational knowledge necessary for success, and developing a plan to successfully meet your curl care needs!
Included in this bundle:
KurlTalk Intro– In this 60-minute session we will get to the root of your concerns on your natural journey. Explore past practices, beliefs, and misconceptions that may have hindered your success, and prepare to set a foundation for success on hair journey.
Kurly Concepts – In this 60-minute session I help you develop the foundation for your healthy hair journey, and give you the tools to succeed.
Kurl Care Plan – In this 60-minute session we'll continue to build upon your foundational knowledge, plan out your personalized steps for success, and prepare you apply what you learned to comfortably and confidently master natural hair care
The Kurlfriend check-in.- Set up two 30 minute check-in calls to troubleshoot any issues and keep you encouraged on your healthy hair journey.
---
Kurly Conversations with Bold Kulture Beauty – Group Events
Grab your friends, grab your pens, and lets take a closer look at common natural issues and simple steps to address them!
Delivered in a group setting these lively sessions are designed to dispel myths about natural hair care and empower you to get the most out of your natural experience
---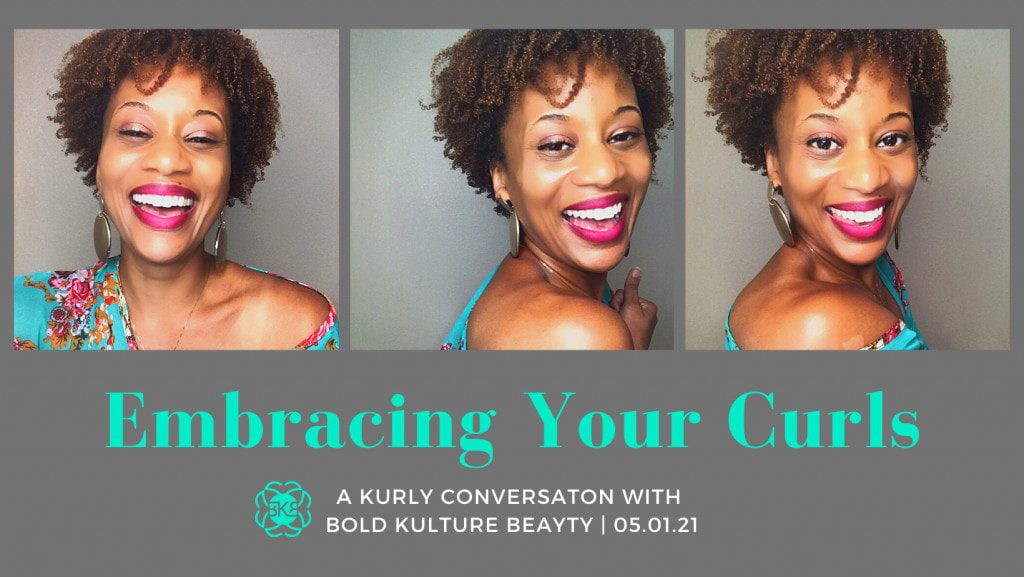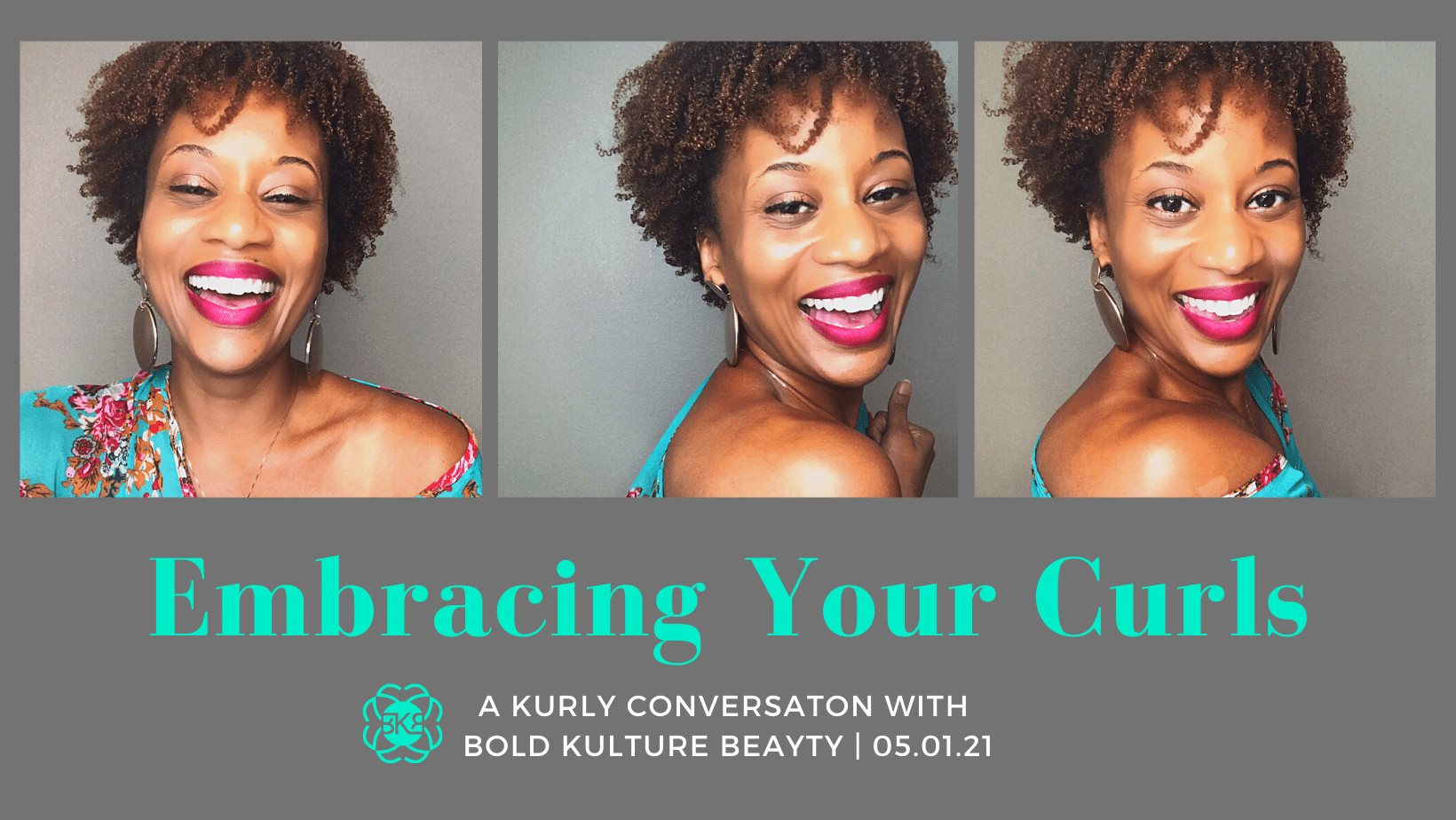 An integral part of being successful on your natural journey is embracing your curls. With a love an appreciation for our specific curls we can show up fully on our natural journey and get the most out of natural hair care.
Join me May 1st to learn the exact techniques I used to embrace my curls and get the most out of natural hair care!