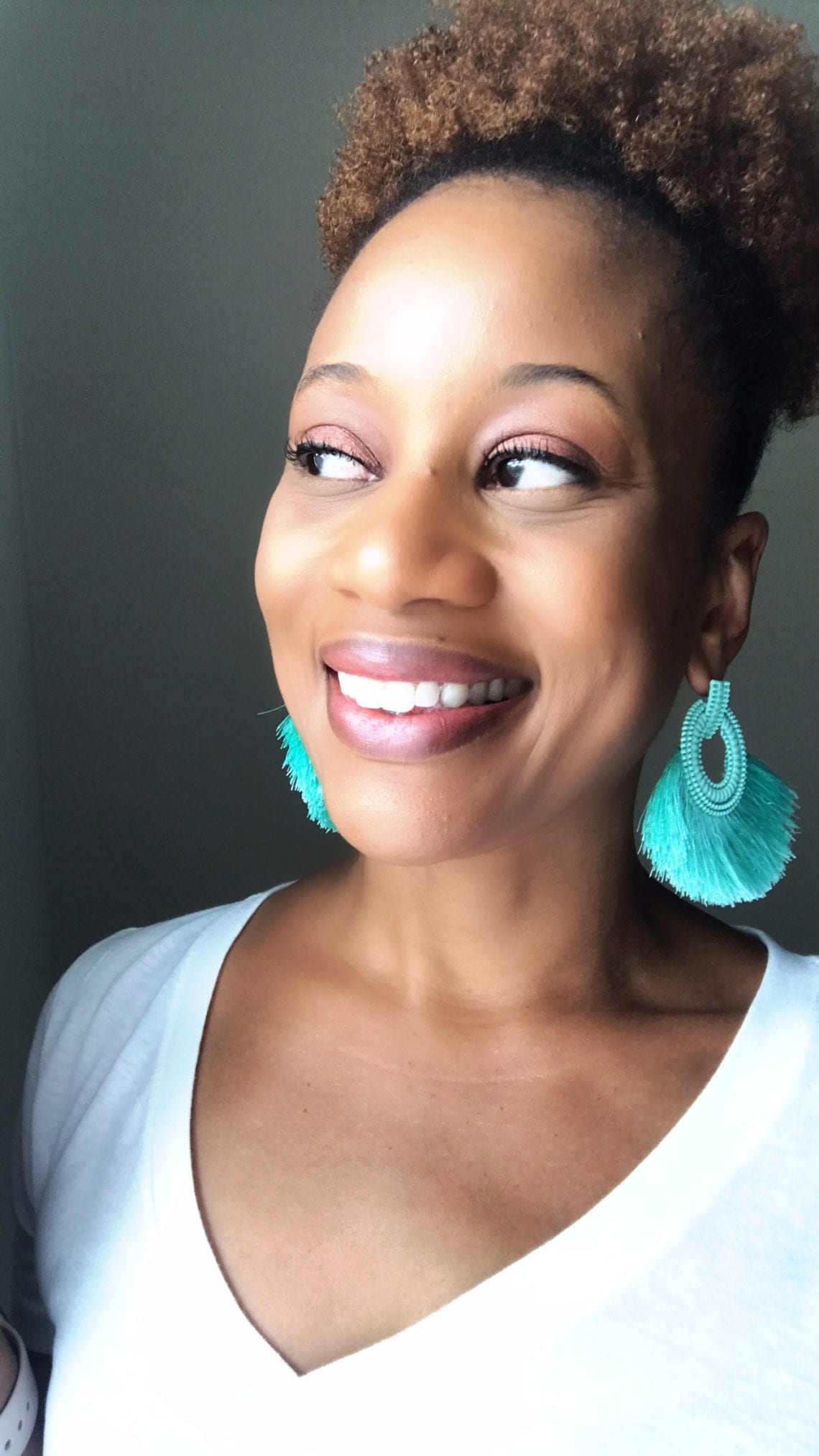 Journey To trusting the Natural Hair Process
Question of the week: Are you trusting the process on your natural hair journey?
We all like to give advice. The beauty in our ability to share our thoughts and opinions with others is when we have done the thing, and it has transformed our lives. If we can't see benefit from the advice we are sharing, then is it worth sharing? Today, for me, the answer is yes!
This week's question of the week is very personal for me. Trusting the process of natural hair care did not come easy. I started and stopped trusting the process several times until finally, I chose better.
Where it all started
My natural hair journey was not especially unique or different from others. My first step, like most, was YouTube. Wide-eyed and unsuspecting, I absorbed as much information as possible, thinking it would benefit me. Some of it was useful. The rest pushed me farther and farther from the truth and closer to regretting the decisions I made to pursue natural hair. Oddly enough, despite the overwhelm,  frustration, and time wasted, I persisted. If nothing else, I was persistent.
My light bulb moment
I endured two big chops in the early stages of my journey. The first was by choice. The second, not so much. The second chop took me back to square one, and while at the time, it didn't seem like it. It gave me an excellent opportunity to start fresh. I had tried to do right by my hair several times. Unfortunately, initially, I did not trust the process enough to see it through.
The shock of my second hair cut made me hyper-aware and helped me realize that I was going to have to put more effort into caring for my hair myself. Gone were the days of the relaxer when I could see a stylist weekly. In my area, many stylists were not doing what I wanted for my natural hair, prompting me to take on the task of being more intentional with my hair care.
Trusting the natural process
With intentionality comes the necessity to know what you're intent on. For me, it was getting my hair to a healthy state, preventing the situation that led to my second big chop, and being comfortable with my hair. Doing this required that I let go of a lot. Everything I thought I knew had to go. Products, advice you name it. If I was starting fresh, I was going to go all in. Equipped with a little knowledge, I gave myself 30 days to begin the process of turning my natural hair experience around.
What changed?
One week in on my 30-day journey to taking better care of my hair, and I was sold!
Trusting the natural hair process is easier when you can see results along the way. Each wash day became more comfortable, my curls became more visible, and my styles lasted longer. I was taking an intentional approach to natural hair care and trusting the natural hair process. Knowing that the right work would pay off, and it did.
What helped me the most
Hands down, knowledge, consistency, and not taking myself or my hair too seriously were game changers for me. I learned to do the proper work. I consistently did the right things for my hair. Most importantly, I made sure to love my hair and enjoy the process of discovering its true potential.
Trust is a big deal. Trying to apply that trust to your natural hair journey is an even bigger deal. My experience until now has shown me that the right work will pay off, and that makes it easier to encourage you that the process does work!
Need help trusting the process, setting realistic expectations for your hair, or determining how a good plan for your healthy hair journey should look? You're in luck! I can assist you in obtaining the tools necessary to approach your natural hair journey with confidence. Visit Bold Kulture Beauty today day and let me help you trust the process!