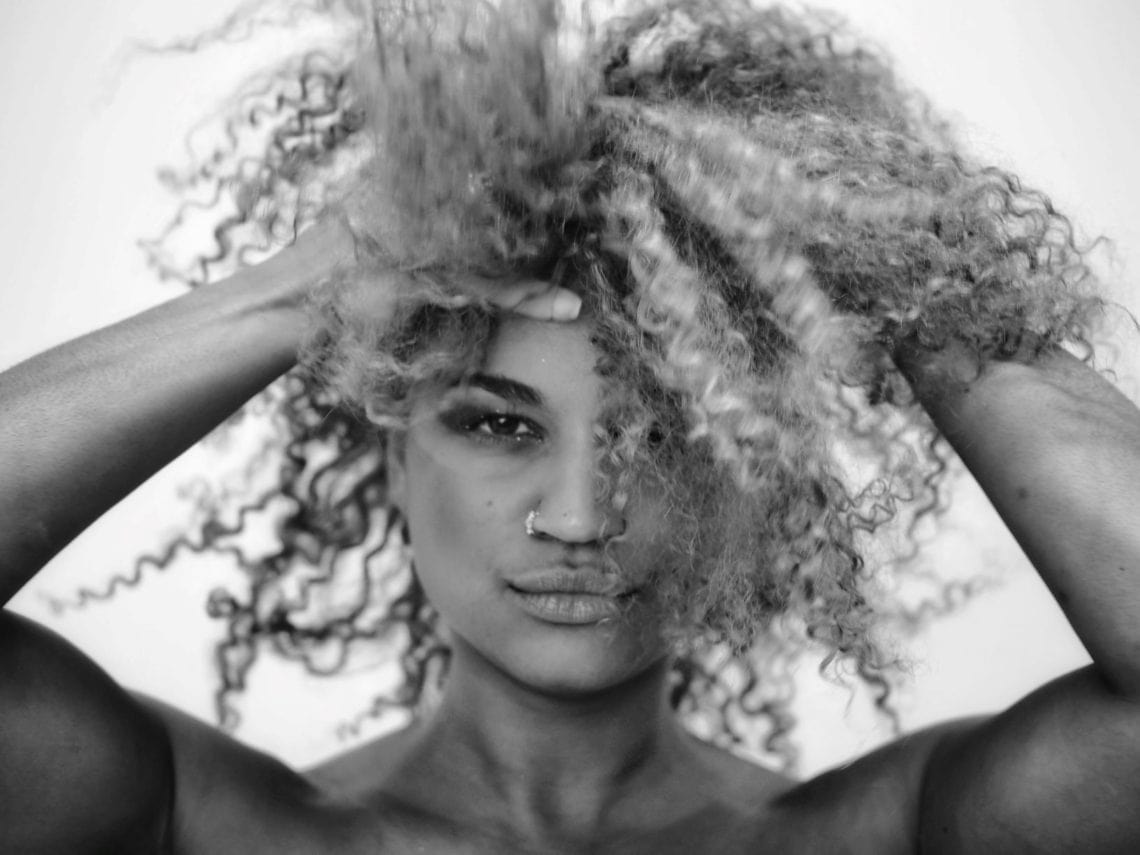 Heat Damaged Curls – Tips And Simple Solutions
Hair damage comes in many shapes and forms. Heat damage happens to be one of them. The idea of heat damaged curls has most naturals questioning some wash day basics such as dryers or steamers. It also has many of us refusing to get our hair straightened and seeking heatless alternatives to stretch and manage the hair.
Choosing to avoid heat is always your choice.It does help to be informed when deciding what's right for you. If you're considering the occasional blowout or debating whether or not to add a dryer to your wash day routine, you're in luck! Today we're taking a closer look at heat damage, ways to avoid it, and simple solutions for your heat damaged curls.
Direct vs. indirect heat
Direct heat is heat applied directly to your hair through the use of styling tools such as flat irons, straightening combs, curling irons, or blow dryers. It is harsher because the heat is placed directly on the hair.
Indirect heat is less harmful to the hair because the heat circulates the hair instead of directly on it. Indirect heat can come in the form of styling tools such as diffusers, hooded dryers, steamers, and heating caps.
How heat affects your hair
Our hair is made up of disulfide bonds. Heat applied directly to the hair can disrupt these bands and alter the texture and appearance of our hair. The amount of disruption and the effect on the hair's texture depends on the heat settings, how frequently heat is applied, the health of the hair, and how we prep the hair before a heat service.
The use of indirect heat during the wash day process does not put your hair at significant risk for damage. So, things like steamers hooded dryers, diffusers, and heat caps can be used safely on wash day.
On the other hand, services like silk presses, thermal straightening, and blowouts, can alter the hair's texture and increase the risk of permanent damage. A light heat service using direct heat, with the proper tools and a heat protectant, has the potential to cause minimal damage but is generally considered safe. Heat services using higher settings (usually >400) will increase the risk of damage and alter the molecular structure of the hair.
Things to consider
Before you move forward with the process of applying heat to your hair, be mindful of the overall health of your hair, the amount of heat you are applying to your hair, whether that heat is direct or indirect, and the amount of exposure to heat. Remember that the more frequently we straighten our hair, the more we can expect our natural texture to change.
The occasional heat service or straightening session will not put you at any significant risk for damage. When preparing for a heat service, discuss your concerns with your stylist. Ask questions about the heat settings and products used to protect the hair.
If you are planning to straighten your hair on your own, make sure you use a heat protectant, reduce the number of times the heat over your hair, and be sure not tho have your heat settings higher 400.
If your hair is heat damaged
Unfortunately, there are no quick fixes or repairs for hair that has been heat damaged. Depending on the severity of the damage, you may be able to get away with trimming while allowing the hair to grow out. Ultimately the best solution for heat-damaged hair is to cut it off and start fresh.
Heat does not have to be your enemy. Styling tool such as heating caps, hooded dryers, diffusers, and steamers can be very useful when it comes to managing your natural hair. Straightening the hair is not inherently harmful, either. You must be mindful of the proper techniques to protect your hair and maintain its overall health and natural texture.
For more great tips on ways to maintain the health of your natural hair, simplify your natural hair routine, and make natural hair care easier head over to Bold Kulture Beauty and let's get started on your healthy hair journey