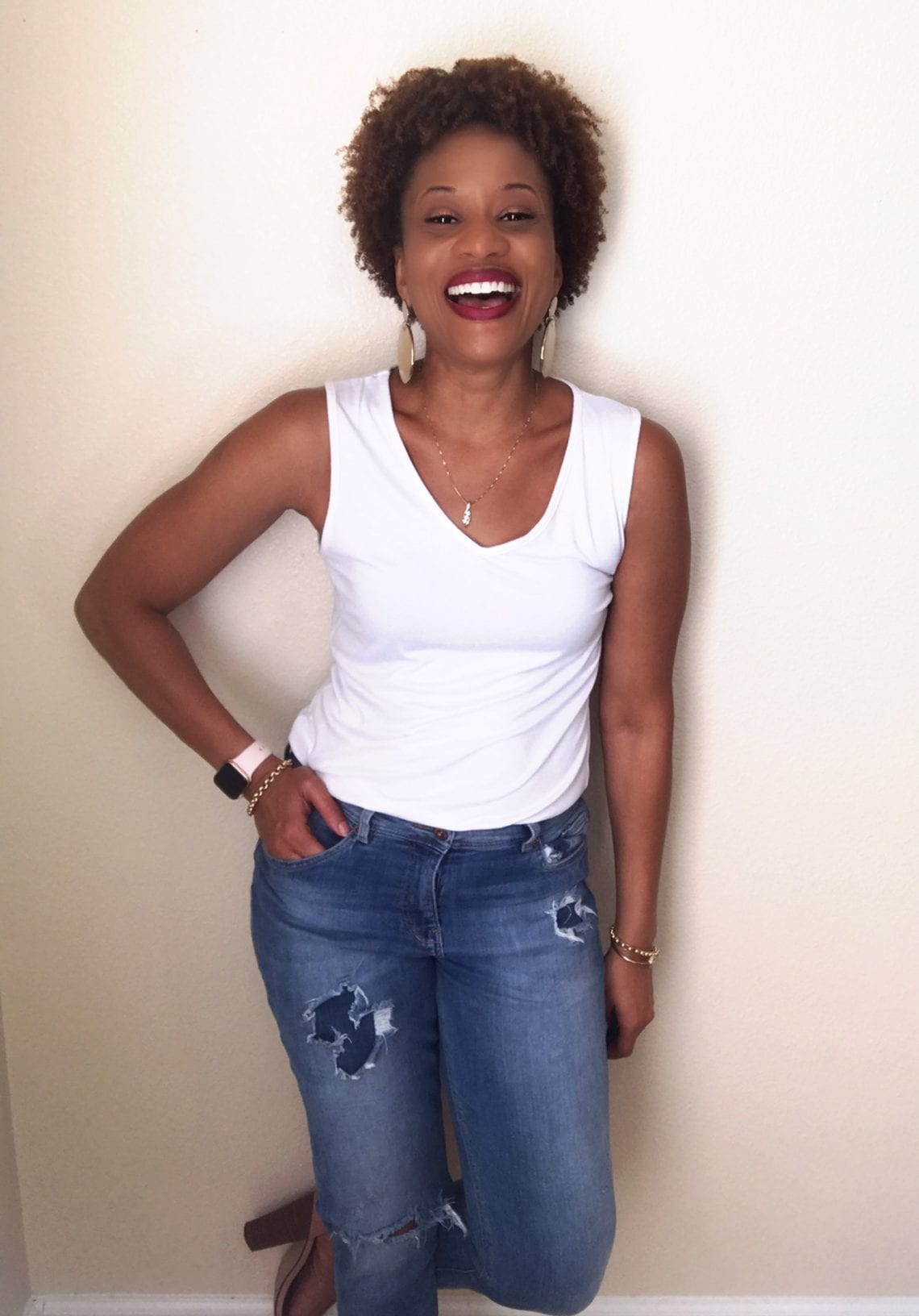 Natural Hair Products For My 4c Curls
What does your product stash look like?
I've gotten a lot of inquiries about the natural products I'm using on my 4c curls lately, and given our current question of the week, I figured it would be a great time to respond.
I try to be as intentional as possible when choosing products, so; I'll start by sharing the characteristics of my hair that help drive my decisions on the products I've purchased.
The unique characteristics of my hair
Density: medium to low
Porosity: low to normal
Texture: fine to medium strands
Surface texture: coarse
To learn more about the unique characteristics of your hair and how to determine what they are, click here
Products I'm into right now
Now let's get into the good stuff. For those of you wondering what natural hair products I use to help maintain my hair here we go…
Shampoo:
I typically keep two different shampoos in rotation. For my routine washes, I love the Tre' Luxe Curl Renew & Restore moisturizing shampoo. It is an excellent gentle cleanser that I can frequently use it without worrying about drying or stripping my hair. It always leaves my hair feeling soft and clean, and I can use it on my boys as well. My cleansing shampoo of choice is the Trepadora Gojiberry Mint Reviving Hair Rinse. It is a more cleansing shampoo, so I use it less frequently and follow it up with the Tre' Luxe shampoo to restore moisture and the ph of my strands.
Conditioner:
I like to keep two conditioners in my product arsenal as well. My hair is color-treated, so I must use protein on occasion. When it is time to address my protein needs, Trepadora Quinoa Repair is my protein conditioner of choice. To meet my routine conditioning needs, I like to use the Alikay Natural Naturals Honey and Sage Deep conditioner. It is a deep conditioner, but I typically use it as a quasi rinse out. Applying in the shower, I allow the products to sit and let the steam work its magic while in the shower.
Leave-in:
I don't typically use a leave-in conditioner, I am a fan of applying gel without it. On the rare occasion that I grab a leave-in, I like to use Tre' Luxe Untie The Knot
Stylers:
I like to use gel or foam stylers. My base gels that I typically use alone or paired with another gel include Uncle Funky's Daughter Curly Magic, Camille Rose Curl Maker, and Kinky Curly Custard. Each gel offers something a little different but ultimately promotes excellent definition and longevity for my styles. The topper gels that help to elongate both my curls and the life of my styles include Trepadora Acai Berry Fix, Papaya Slip, and Tre' Luxe HI! Definition. When creating sleek puffs or as a topper to my base gels, The Doux Mousse Def is an excellent option for me as well.
Why they work for me
My products of choice work well to help me achieve my desired styles. They don't weigh down my fine strands or create significant build-up or flaking. They help to maintain my curls in humid conditions and contain ingredients that promote the health of my hair.
To get more intentional about your product selection, learn, simplified techniques for healthy hair care, and explore a curated selection of high-quality products, visit Bold Kulture Beauty!
Natural Hair Products 4c Curls Natural Hair Products 4c Curls Natural Hair Products 4c Curls