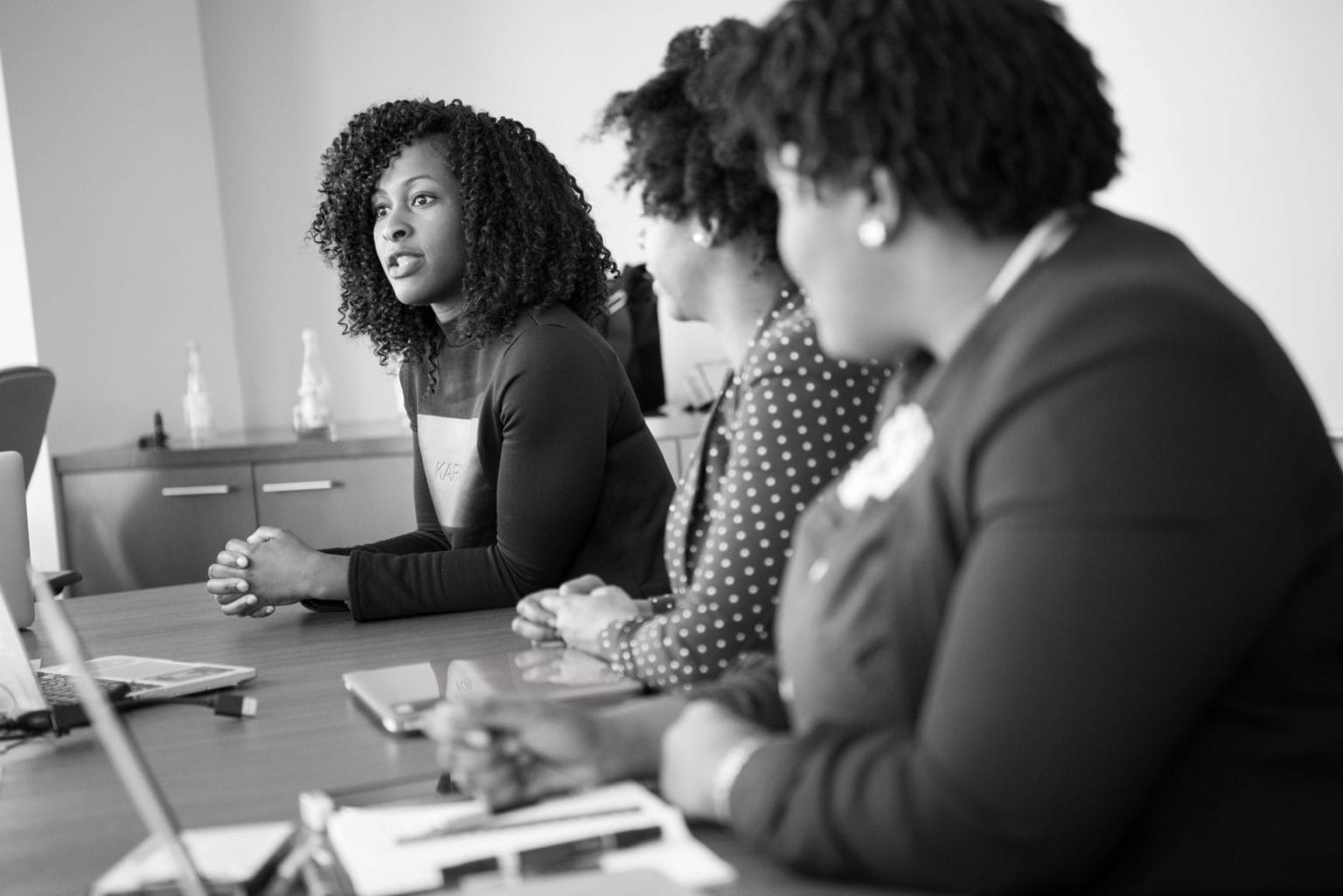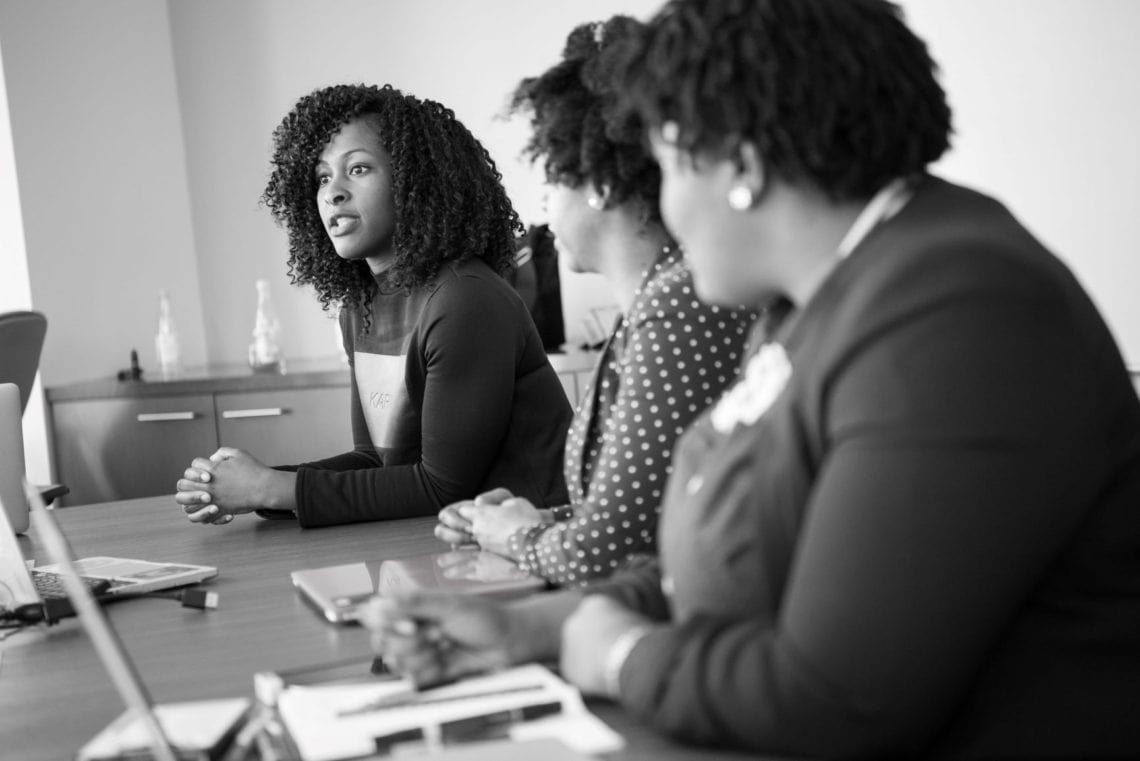 Respect The CROWN: Ending Hair Discrimination
Have you ever experienced hair discrimination?
While some of us move freely through life rocking our natural hair. The fact remains that for many, this is not the case. This sad truth is simply unacceptable.
Every kink, coil, curl, and wave is beautiful. Freedom to be or express yourself should not stop with your hair. Unfortunately, there are many areas where this fact is not accepted. In 2020 Black people are still disproportionately affected by instances of discrimination because they choose to wear their natural hair. Change, however, is coming!
To help spread awareness and support the action for change today, we're taking a closer look at the CROWN act. This movement is a powerful push to end hair discrimination and make simply being you acceptable for everyone.
Hair Discrimination in America
Imagine growing up in a world where wearing your natural hair allows others to limit your opportunities and question your level of intelligence or professionalism. What would you do if you had to choose between a part of you and conforming to make others comfortable?
Now think for a minute how you would feel if this was not merely a hypothetical scenario but your reality. This is reality for many people of color who choose to wear their natural hair at work or school. Sadly, in 2020 there is a lot of work to do.
Why it's important
There is a long history of deep-seated biased towards highly textured and afro-centric hair. For centuries we have been told that our hair in its natural state is not acceptable. These negative beliefs have seeped into our cultural beliefs as well and often affect the way we feel about ourselves, our curls, and our natural experience. In addition to the biases at work, schools, and in public, we have to deal with internal biases as well.
The shocking facts (1)
In 43 states, you can experience discrimination because of your hair
Black people disproportionately experience policies that single them out for their natural hairstyles
Black women (1):
30% more likely to receive counseling on the workplace appearance policy
Rated less ready for job performance
1.5x more times likely to go home from the workplace because their hair
80% more likely to change their hair to meet social norms or expectations at work
Creating a Respectful and Open World for Natural Hair
The CROWN act was created in 2019 by Dove, National Urban League, Color of Change, and Weston Center of Law & Poverty. Lead by the CROWN coalition; its mission is to ensure protection against discrimination based on race-based hairstyles. They petition for legislation that makes hair discrimination illegal.
If legislation passes across the country, people of color would no longer have to worry about hair discrimination. They could freely wear natural styles at work or in school without wondering about professionalism or having to conform.
Always forward
The CROWN act has currently passed into law in seven states, including Washington, California, Colorado, Virginia, Maryland, and New York. To date, seven states have passed laws to protect against hair discrimination, but there are still 43 states to go. You can find out where your state falls in the battle for hair care freedom in the picture below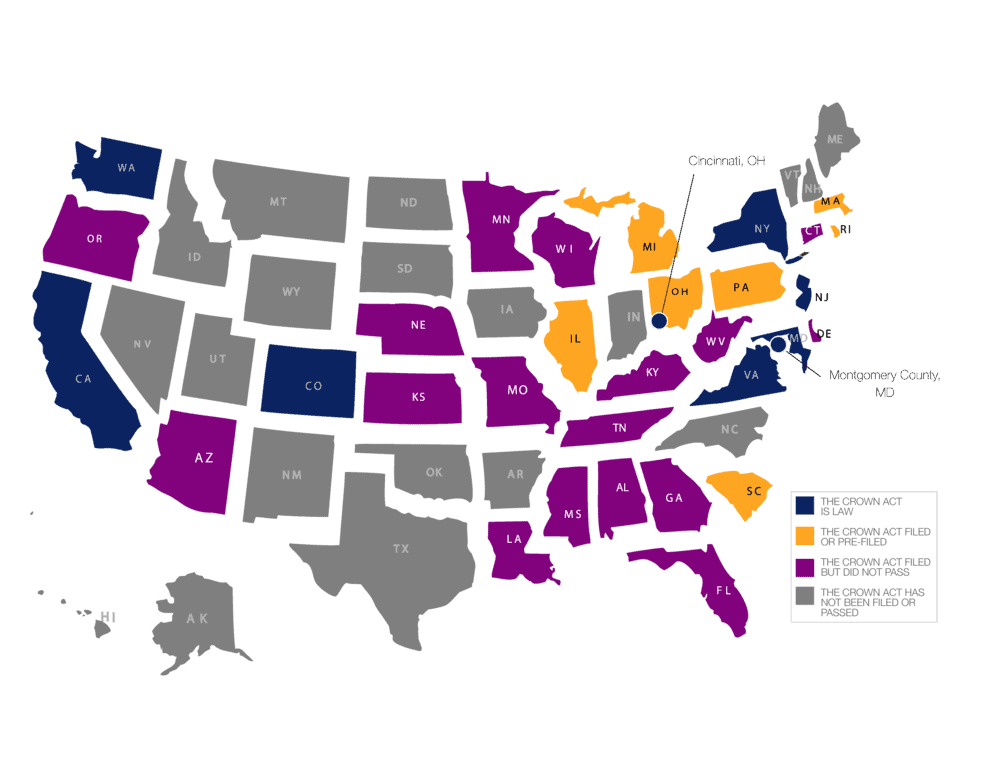 Support the movement
Being unapologetically you is a great way to stand up against societal norm and hair discrimination. Ending hair discrimination for our selves and those that have felt the sting of its influence requires action as well! Here are two ways that you can join the fight against hair discrimination and help increase awareness needed for change.
Join the masses that are standing up against hair discrimination and are ready to see change!
At Bold Kulture Beauty, we believe that our hair and our love and acceptance of our hair is an integral part of our identity. We understand that societal preference and comforts can negatively impact and influence the way we present ourselves. We believe in the mission of the CROWN act. That is why we encourage you to take a BOLD stand in the fight to end hair discrimination.
References:
CROWN Ending Hair Discrimination CROWN Ending Hair Discrimination on