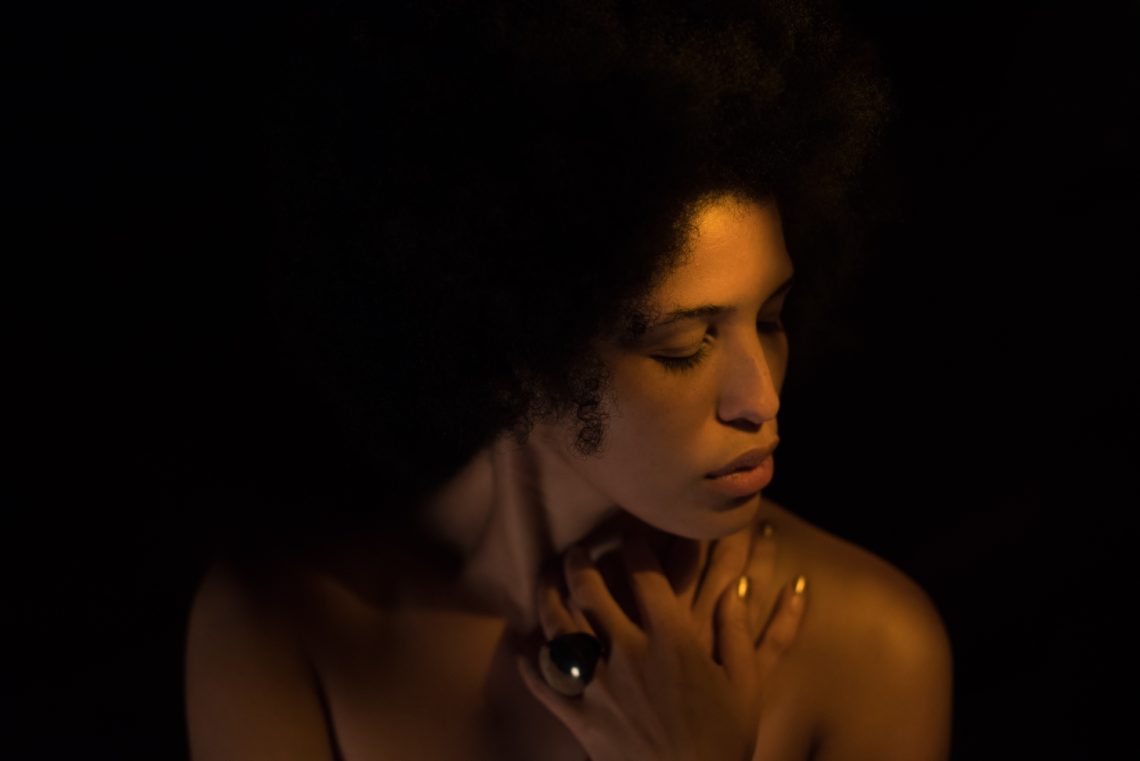 Curls Poppin': 5 Natural Hair Brands That Work Great For Tightly Coiled Curls
Whether you're a product junkie or not, it's good to know what's out there when it comes to high-quality products that will work on your tightly coiled curls. If you want to be in the know without breaking the bank well, you're in luck! I've done the hard work and now I'm sharing my favorites with you. I'm looking at ingredients, ease of use, ability to stand alone, how they make my curls pop, and how well it assists me on my journey to healthy natural hair. So, grab a pen and take notes, because I think you'll be pleased with the goodies I'm sharing.
Trepadora Curl therapy
I love, love, love brands that actually practice what they preach. Trepadora, was created by a stylist dedicated to educating others about the proper way to care for curly hair. She believes choosing to embrace your curly hair is not a statement, but a state of being; and that curly hair is original beauty. If you haven't noticed yet, I'm here for all of this! Seriously, who wouldn't love this?
Why your hair will love Trepadora Curl Therapy
Simply put, it works! Everything from the packaging to the smell is clean, light, and simple. If you know me (or read Relax It's Wash Day), you know I love my wash day "spa experience. " This product line will definitely take you there. Hair therapy for sure, every product I used left my hair feeling and looking amazing. I have some lower porosity areas that are typically harder to hydrate, but Trepadora definitely did the trick. Truly for all hair types, I was pleasantly surprised and pleased with the results of my wash day experience.
Some of our faves:
Quinoa Repair Deep Conditioner – This is definitely the business! It feels great going on and my hair looked great once I rinsed it out. Using this product, it was an ease to detangle my hair and my curls were soft, fresh, and hydrated.
Babassu Quench Leave-in Curl Primer – This definitely had my curls springing to life! It has a sweet, soft smell and paired well under the Papaya Slip Taming Potion, which we also love.
Tre' Luxe
Created by a husband and wife team, this brand was born out of necessity. Realizing her own need for quality hair products, Cortney set out create something truly amazing. These botanically based socially conscious focused products provide a refreshing approach to modern day hair care and we are so thankful for it!
Why your hair will love Tre 'Luxe
One word – Amazing!!! I literally fell in love the minute I opened the bottle. The light scents are not overpowering and the smell alone is a total experience. Y'all know I love wash day, but these products seriously took it to a whole 'nother level. Shampooing with the gentle cleansing rinse leaves your hair feeling clean, but not stripped and the leave-in helps bring your curls to life. Unlike most products on the market, Tre' Luxe is free of heavy butters and oils and the plant base water soluble ingredients will help you maintain beautifully healthy hair and bring ease to your wash day.
Some of our faves:
Curl Renew and Restore – If you're looking for a shampoo strong enough to cleanse your hair and still gentle enough not to leave it feeling stripped, then this is it! It smells great, works well, and your hair will thank you.
Hi! Definition Curl Enhancing Styling Gel – I personally love a gel with strong hold. For a long-lasting strong hold that will have your curls poppin' it doesn't get any better than this. No need to be heavy handed, a little goes a long way. Trust me, you'll be amazed at the definition.
Kinky-Curly
Now this brand is close to my heart. Not because I had anything to do with its creation, but because it was my introduction to the reality that education + the proper applications of quality products = amazing results. Still my go to, I can count on Kinky-Curly give me the look I desire while nourishing my strands and helping me to create beautifully healthy curls. From The cleanser to the styler, you can't go wrong with these botanical based products.
Why your hair will love Kinky-Curly
Chock-full of botanical goodness, Kinky-Curly is light, easy to use, and will not weigh your hair down with unnecessary additives. They believe that natural hair is beautiful hair and with the right products and styling techniques you can encourage it to flourish and grow to great lengths! Amazing and effective, these products are formulated to add moisture, give hold without drying hair out and also offer protection from the elements.
Some of our faves:
Kinky-Curly Come Clean – A strong cleanser, you won't need to use this every day, but when it comes to removing build up to help maintain a clean healthy scalp this should definitely be in your arsenal
Kinky-Curly Curling Custard – Definitely on rotation in my styling line-up, this curling custard helps create amazing curls with a strong enough hold to give you a week's worth of flexible curls that will look healthy and moisturized until your next wash day.
Mielle Organics
This brand has several different collections, they make it easy for you to choose a collection that is right for you based off of your hair care needs. They believe that healthier ingredients allow you to have healthier hair and make sure to incorporate certified organic ingredients into their products to give you high-quality items that are results driven.
Why your hair will love Mielle Organics Pomegranate and Honey Line
To all my friends with tightly coiled hair, if you were looking for an amazing product that helps with curl definition and gives you happy hydrated curls, then this is it! Simply put, this line is designed to give tightly coiled hair the TLC it needs while promoting healthy hydrated strands and deeply defined curls. Not your typical one size fits all product, this line was made specifically with highly textured tightly coiled hair in mind and it actually works!
Some of our faves:
Pomegranate and Honey Moisturizing Shampoo – Get a fresh clean feel that won't leave your hair stripped. Gentle enough for routine use, this shampoo comes with the added bonus that it smells great and has enough slip to aide with detangling.
Pomegranate and Homey Coil Sculpting Gel – I was most impressed with this gel! Great alone or paired with the leave-in, this gel spreads easily throughout soaking wet hair to give you deeply defined curls that look and feel amazing.
Camille Rose Naturals
Committed to a holistic approach to health and beauty, Camille Rose Naturals knows that ingredients matter and they bring the best of the best when it comes to the products they create. I absolutely love to use the original and coconut water product lines. They smell great, they make my hair feel amazing, and I don't have to worry about them being harmful to my hair or body. If you are a conscious curly, then this may be the line for you.
Why your hair will love Camille Rose Naturals
Simply put, these products are safe and effective! Utilizing the highest quality ethically sourced products, you can be sure that this brand has your healthy hair care needs in mind. The signature collection of hair products includes moisture-rich cleansers, conditioners, and stylers that will leave your hair feeling great and looking amazing.
Some of our faves:
Camille Rose Curl Maker – I love a great styler that won't leave my strands extra crunchy or weighed down with product build up. This gel hits all the buttons for me when it comes to making my tightly coiled curls pop.
Camille Rose Coconut Water Deep Conditioner – If you didn't know, I'm a weekly deep conditioner and I love a rich conditioner that will nourish my strands with out leaving film or residue. I love the way this deep conditioner restores my hair and brings my curls to life.
I Know, I know, I raved about every single item which makes it harder for you to choose the right one. Don't just take my word for it, get to know your hair and what it needs, then decide what may be best for you. My reviews are here to hep narrow the search and point you in the direction of quality products that are good for your hair and provide amazing results.
Looking to see some of these products in action? Check out my YouTube channel for tutorials and more in-depth reviews. If you're looking to experience these products now, visit BoldKulture.com for an amazing selection of high-quality products. Until next week, friends, Go Boldly!