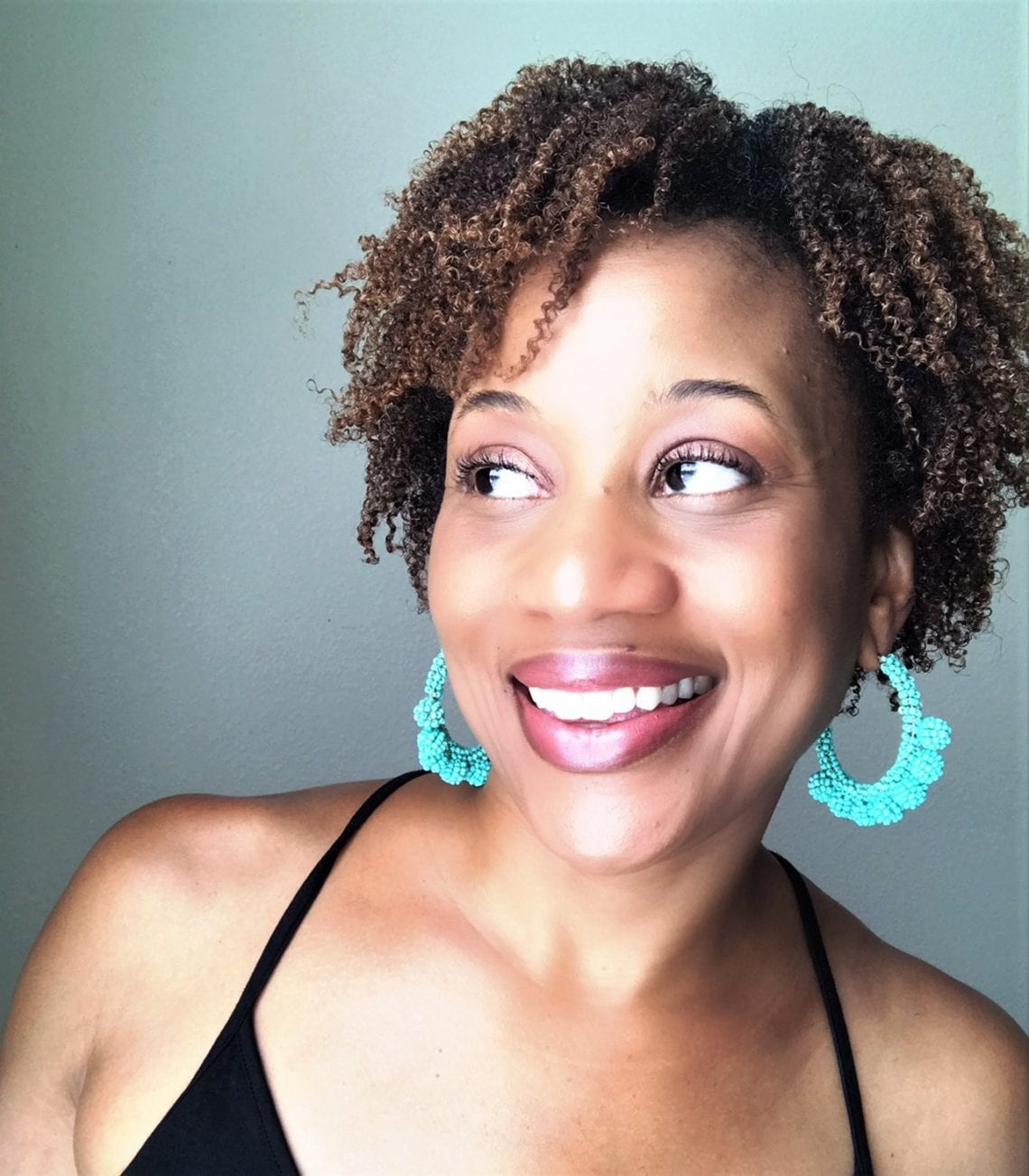 Botanical Gels for My Tight Coils
Question of the week: Do you use Botanical gels in your styling routine?
Yes! Botanical gels have been a staple in my styling routine for a while now. These plant-based, water-soluble, heaven-sent stylers have so many benefits. In addition to helping me achieve maximum definition for my tight coils, botanical gels are great for layering, don't weigh my hair down, and are easily removed with shampoo.
My favorite base product when styling my tight coils, botanical gels have even replaced my regular leave-in conditioner. I know, right? Shocking! These products carry many of the benefits of a leave-in without the product build-up or heaviness that can weigh your hair down or reduce other gels' effectiveness.
Before I get too excited, please remember that quality matters. All plant-based products are not created equal. If you've used a botanical gel in the past and it didn't make you this happy, you're using it wrong, or it's not a quality product. For great tips on wash day and styling, click here. To learn more about the botanical gels I Love, check out the list below.
In no apparent order, here are some of my faves
Base gels:
A base gel when layering products is the gel applied first and takes the place of a leave-in. These botanical gels work great alone for my tight coils. They also play well with other products and help create definition. I won't spill all the tea on how and why I use them, but if you're looking for an excellent quality, reasonably priced botanical gel, you can go wrong with these.
Topper gels
Now, these gels probably work well on their own, but with my tight coils, I've found they work best when paired with other gels. All incredible high-quality botanical gels I like to use these over my base gels to help elongate my tight coils and extend the life of my wash and go's. If you're looking for a high-power gel to pair with your fave base product or use alone, this would be a great place to start
Combos that make magic
Honestly, you can probably use any combo of the base and topper gels I've shared and get pretty impressive results. The ones I'll mention have worked well for my tight coils and are frequently used to style my hair. Now, let's get into these combos!
Uncle Funky's Daughter Curly Magic + Tre'Luxe Hi! Definition
Camille Rose Curl Maker + Trepadora Bamboo Ginseng Curling Glaze
Kinky Curly CurlingCustard + Trepadora Papaya Slip Taming Potion
Your technique, hair's health, key characteristics, and hydration levels will affect your styles' results and longevity. Products are just a just part of the equation for maintaining your hair's health and creating styles that last. To learn more about healthy hair practices and get the tools needed for success, head to Bold Kulture Beauty!