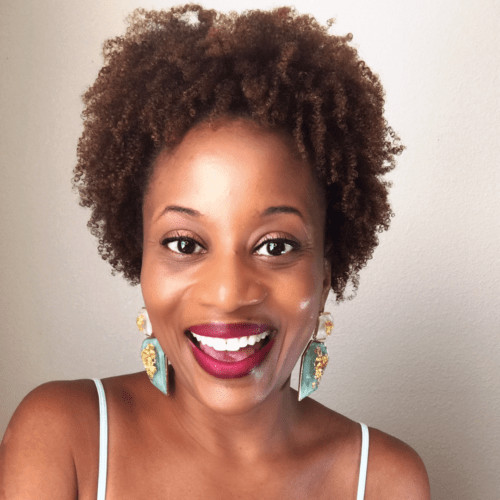 A Better Way To Do Natural Hair Care
Are you ready for a better way to do natural hair care?
Silly question. I know. We all want natural hair care that is easy, stress-free, leaves you feeling fulfilled, and doesn't consume all of our time. Unfortunately, our current approach to natural hair care is the exact opposite.
If you're tired of the marathon wash days, complicated hair care routines, and insufferable hours working on your hair with nothing to show for it, you're in luck. A better way to do natural hair care is closer than you think! And today, we're taking a look at simple steps you can take to make it your reality.
I know, sis. NO ONE has time for the current state of natural hair care. It is entirely too much. I understand the sentiment, and that is why this list is exactly what you need right now. For a better way to do natural hair care, start here!
Trust the facts
The truth in all situations will never lead you wrong. The same can be said about facts when applied to natural hair care. All the things you need to do to get your hair to flourish are steeped in facts. If it doesn't sound right, is not backed by science, or doesn't generate actual tangible results beyond a single user, chances are, it ain't what you want. There is A LOT of information available concerning natural hair care. Save yourself time and money and avoid all the complexities by sticking to the facts!
Be consistent
One and done is not a thing when it comes to natural hair care. This journey is a process. Some days are excellent, some not so much, and others are a steady-state of progress. The key to increasing the number of good days is to remain consistent. You can't expect to overhaul your way of thinking, master your signature style, and grow bra-strap length hair overnight. Nah, you have to start with the right work and then show up consistently.
Remove the pressure
Perfection is not the goal. Healthy hair is. When we focus on what matters, it gives us the liberty to grow and adjust as we become more familiar and comfortable with our hair. Equipped with the right knowledge and realistic expectations, we can release the pressure of perfection and embrace our curls as they are. Embracing the reality of how our hair behaves and what we should expect relieves undue stress and ushers us into a better way to do natural hair care.
Stick to the basics
Natural hair care has become very extravagant. There are daytime, nighttime, and midweek routines—recipes, regimens, and "best practices." All these things have become excessive and overwhelming. If you're looking for a better way to do natural hair care, skip all the extra work and focus on the hair care basics. Cleansing, conditioning, and styling your hair is all you need to create an environment for health. In the end, you'll save time, and your hair will flourish.
Visit Bold Kulture Beauty
Bold Kulture Beauty is your premier destination for all things natural hair care. We empower black women to feel beautiful, giving you the tools, support, and access to quality products necessary to make natural hair care easy! You want the facts; we got them. Need help being consistent? I'm your girl. If you're looking for products? We love high-quality hair care. The originators of a better way to do natural hair care, we're dedicated to making you successful on your natural hair journey.
Listen, more of the same with natural hair care is not on the menu this year. Save yourself some time, money, and frustrations, visit Bold Kulture Beauty, and embrace a better way to do natural hair care.