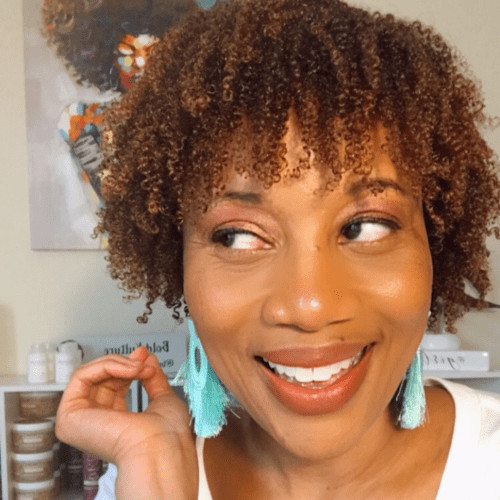 Does the idea of giving up raw oils and butters make your skin crawl?
I can't tell you how many questions I've received about what I'm doing to my hair and how I manage to live without shea butter, castor oil, or coconut oil. The general assumption is that because my coils are tight and hair strands fine, I must be an anomaly. The truth is several people commit to a life free of oils, and their hair is thriving.
Thick, thin, full, fine, kinky, or wavy, no matter the characteristics of your curls, it is entirely possible to achieve your hydration goals and have healthy hydrated curls without heavy oils and raw butters. The truth is the success of your hair care is less dependent on these products, but relies heavily on a combination of knowledge, intentional work, and consistency.
Need help figuring out what to do without oils? You're in luck! Today we're taking a closer look at simple solutions to the question "if no oils, then what?"
What does it mean to have moisturized hair?
Before we can accomplish our hydration goals, we must first be clear on what we're trying to achieve. There needs to be a significant mindset shift around what hydrated hair is. The general assumption is that all hair will be smooth, soft, and shiny. The reality is that may not always be the case. Especially id the characteristics of your curls doesn't support that. Our goals should be based on performance vs. aesthetics.
Moisturized hair is what you've created when you continually add your products of choice without doing the work to hydrate your curls. Heavy products, especially poorly formulated ones, will give you the aesthetics you want initially but usually result in significant dehydration.
Hydrated hair is hair that absorbs and retains moisture*. This Should be the goal of all naturals, and sadly, our obsession with aesthetics and ideal curl types has prevented us from doing the necessary work to achieve hydrated curls.
If no oils, then what?
Hydrated curls are elastic curls, manageable, defined, and retain moisture. They do not rely on products to create definition, and they are easier to achieve than you think, regardless of the texture, density, or surface texture of your curls.
So, if no oils, then what?!
The solution is simple:
Focus on activities that increase the hydration of your curls
Invest in quality products
Be intentional and consistent
If you're looking for replacement products or an alternative to oils, you've probably missed the point. The secret to hydrated curls is not in the products. Success relies heavily on the habits you build around creating an environment that consistently allows your hair to absorb and retain water. Cleanse your hair regularly using shampoo, avoid products that cause excessive build-up,consume more water, and repeat. In most cases, heavy oils and raw butters are not a part of the equation.
Your specific product needs depend on the characteristics of your curls, lifestyle, and environment. When you have a better understanding of your curls, their needs, and the appropriate steps to meet them, intentional product selection becomes less about creating aesthetics and more about creating an environment that allows your curls to thrive.
To learn more about determining the characteristics of your curls and creating an environment that allows your curls to thrive, visit Bold Kulture Beauty Today! And get the tools you need to succeed.
Glossary: *moisture: the presence of water in the hair strand; **hydration: the process of adding water to the hair strand