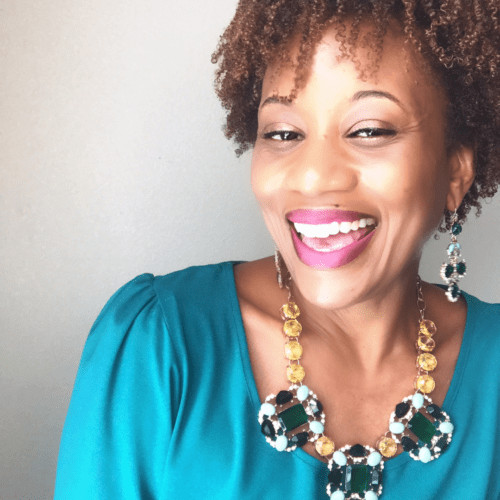 What makes beautiful curls?
I'm sure we could rattle off all of the ideal characteristics that flood our minds when describing beautiful curls. There's length, surface texture, appearance, volume, and the list goes on and on. A more telling question would be, do you believe you have beautiful curls? When was the last time you said "hello beautiful!" to your curls and meant it?
We often look outside of ourselves to identify things we consider beautiful. Why? Contrary to popular belief, there is no ideal curl type, surface texture, or length that makes curls attractive. The secret to beautiful anything is love and appreciation of what you have. So today, we're taking a look at simple ways to appreciate what we have and begin saying "hello beautiful" to our curls!
Get your mind right
When it comes to natural hair care and hair care in general, we have to get our minds right. Stop accepting the destructive narrative that there is an ideal anything when it comes to natural hair care. Yes, you can have preferences and opinions, but not to the detriment of your beauty. It's not healthy and creates a significant pain point that undermines your efforts to care for your curls.
Develop an intimate knowledge of your curls
Knowing your curls alleviates so much pressure when it comes to accepting and appreciating our curls. The more we know, the better we understand the unique characteristics of our hair. And the quicker we can let go of misconceptions and biases that prevent us from embracing, properly caring for, and realizing our curls' true beauty and potential. The proper knowledge sets a foundation for success allows us to appreciate our curls' characteristics, embrace their beauty, and establish realistic expectations.
Be intentional about care
We can't do all the things to our hair. And contrary to popular belief, our hair doesn't require all of the things either. You'll be surprised at how an intentional approach to hair care can save you time, money, and significant frustrations. Want to say "hello beautiful" to your curls? Ditch the marathon wash days, complicated routines, and extra steps and streamline your approach to natural hair care.
Stick with what works
Creating an environment that will have you saying "hello beautiful" to your curls is all about doing the right work and doing it consistently. Stop skipping the things that matter, and invest your time in the right activities to get the desired results.
Beautiful curls are everywhere, including growing out of your head. Stop looking outside of yourself to find beauty and do the work to develop the beautiful curls you already have. The possibilities are endless when we can see what we have and embrace it. Get to know the beauty of your curls, embrace their unique characteristics, be intentional and consistent, and get used to saying "hello Beautiful" to YOUR curls!
To find out more about ways to see the beauty of your curls and make natural hair care easy, visit Bold Kulture Beauty today and say hello to a better way to do natural hair care.