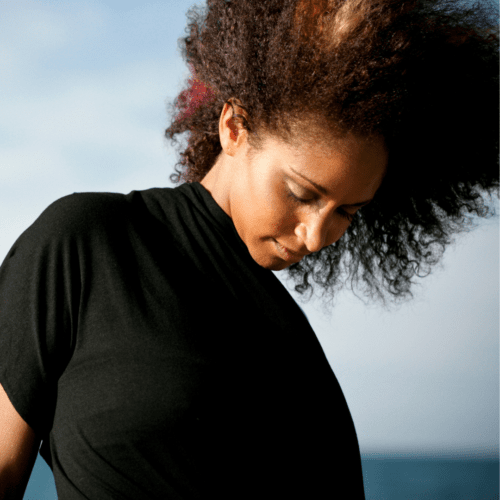 Hey, curlfriends, this is a safe space, right?
So, let me ask you this question… Have you counted the cost?
In your opinion, when you started your natural journey out of everything you encountered, what has it cost you?
Most of us didn't know what to expect when starting our natural journeys. Our fantasies about effortless, stress-free curls, coupled with the images of natural hair constantly on display, had us slightly disillusioned about what it would take to succeed on our natural journeys.
When the short-lived newness of natural hair care wore off, we were snapped into a harsh reality and left to struggle with:
The amount of time, energy, and effort required to care for our natural hair
How much we didn't know about caring for our natural hair
How different our hair seemed now that it was no longer relaxed
The fact that our curls didn't automatically pop because we wanted them to
How hard it was to find products that worked
The reality of the struggle narrative and the baggage that came with it
The pains of hair trauma
While this list isn't all-inclusive, it's safe to say that for most of us, the price of any or all these experiences had us questioning our next steps on our natural journey.
Some have chosen to stick it out, while others have already assessed that the cost was too great and surrendered their white flag.
Still, these costs are not as significant as the cost of not knowing the truth about natural hair care.
So, what's the truth, and what is not knowing it costing you?
What you're missing
Up until this point, you may have believed that what you didn't know about the struggles of natural hair care was the price you paid on your natural journey. The cost of not knowing has more to do with accepting the struggle narrative and its baggage than our shared struggles.
Yes, you can struggle on your natural journey, struggle to find products, and waste time on your hair. However, the reality is that this is NOT how it must be.
You think you're wasting time, energy, and effort and losing confidence because caring for your natural hair is complex. You're experiencing these things because you do not know that natural hair care can be EASY!
So what is the actual cost of not knowing? Staying in the struggle, continuing the cycle of disappointment, insecurities, hair trauma, and failed styles, struggling to achieve what is best for your natural hair, misaligned goals, and failing to embrace your curls.
The struggle you don't see is bigger and costs way more than the one you see.
The solution
Decide today that the cost of not knowing is not the price you're willing to pay at the expense of a natural hair experience that can be easier!
The choice is yours, but the reality is that things can be better. I am proof, and so are the countless curlfriends I've worked alongside as I helped them cultivate the natural experience they deserved. One that focused on intentional work ultimately irradicated struggle, busted the myths and misconceptions about natural hair care and helped them create an environment that allowed them and their curls to thrive.
Struggle is not a given on your natural journey, and success is not a guarantee. I can show you exactly how to find the balance between the two. I want to help you get to a place where your natural experience is exactly what you desire. Ready to make this the last day you suffer the cost of not knowing? Head to Bold Kulture Beauty,  Let's discuss a plan of action, and get the tools, support, and access needed to make natural hair care EASY!