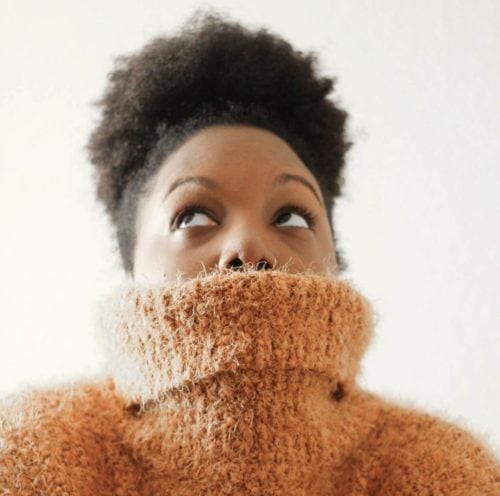 Part 2: Things We Should Leave In 2020
What are some things your hair care routine could do without?
I'm back with part 2 of things we should leave in 2020, and our list is growing! Our current approach to natural hair care is comfortable. We've done it for a while, and even though it never fulfills its promises, we still cling to it. New things, better things often sound absurd, and we resist the necessity of stepping away from things that don't serve us. Not any more!
If you're here, you understand that there are some things our hair care routines could do without. So, before we continue this cycle of confusion, wasted time, failed styling attempts, and unmet goals, let's trim the fat and leave these things in 2020!
Heavy products
Our love of heavy creams, oils, and butter has been a part of natural hair care forever. At some point, we have to realize that this love is also stifling our progress. Are oils, creams, and raw butters inherently harmful? No. The issue arises when we ascribe a benefit to these products that they don't carry. Neglecting the reality that oil and water don't mix, failure to cleanse our hair correctly, and low -quality products prevent our curls from thriving. Your hair care routine could do without these heavy products and the product buildup that comes with them. Leave the necessity for these items in 2020. Get to know your hair and become intentional about the products you select and how you care for your curls.
DIY food-based hair masks
Quality plant-based products can prove to be beneficial for your hair. Kitchen-created food-based products, on the other hand, can create some issues. Our noble efforts to extend the benefits of food products to our hair has become troublesome. While the intentions were good, the execution will not yield the desired results. Quality plant-based products exist so that you don't have to create them in your kitchen. Your hair care routine could do without the added time it takes and money spent on these projects. Stop wasting money, time, and good food! Invest in quality products containing the ingredients you desire, consume healthy foods for added benefit, and work towards achieving your hair goals.
Our aversion to shampoo
Dirty hair is not the answer to any of our hair care needs. Our aversion to shampoo creates an environment that stifles hair growth, reduces curl definition, and increases bacterial growth. While they seem beneficial to some, co-wash only routines are not suitable enough to adequately cleanse the hair and perpetuate product buildup. So, leave the co-wash only routine in 2020. Your hair could do without the added dirt and buildup. Let's grab the shampoo and create an environment that will help your curls flourish!
I Know old habits die hard, lucky for you; this is territory that I am very familiar with. If you're ready to leave these things in 2020 and take a fresh new approach to natural hair care, head over to Bold Kulture Beauty and get the tools you need for success!