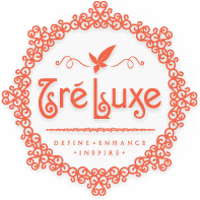 Tre' Luxe Define. Enhance. Inspire.
You know you have a great product when your missions and visions to empower women and build confidence align. This is exactly how I felt the first time I learned about Tre'Luxe. If you're looking for a brand that supports and empowers women entrepreneurs all while helping you maintain beautiful healthy hair, and be environmentally conscious. Then this is definitely the brand for you. Untainted by fluff and fads, Tre'Luxe knows exactly what it means to make quality hair care products.
Tre'Luxe define enhance inspire
Why We Love Tre' Luxe
Tre'Luxe define enhance inspire
Created by a husband and wife team, this brand was born out of necessity. Realizing her own need for quality hair products, Cortney set out create something truly amazing. These botanically based socially conscious focused products provide a refreshing approach to modern day hair care and we are so thankful for it! Whether its their mentoring of partners or luxurious product lines, Tre'Lux definitely sets the standard for other brands to follow. I've had the pleasure of speaking with Cortney and I can assure you that she is living the mission and vision of her brand. Embodying all that her brand stands for Cortney is approachable, welcoming, and downright delightful to work with. They have hands down been my favorite vendor; and did I mention that I was in love with the brand before I ever had the pleasure of using the products.
Tre'Luxe define enhance inspire
Why Your Hair Will Love Tre'Luxe
Tre'Luxe define enhance inspire
One word Amazing!!! I literally fell in love the minute I opened the bottle. The light scents are not overpowering and the smell alone is a total experience. Y'all know I love wash day, but these products seriously took it to a whole 'nother level. Shampooing with the gentle cleansing rinse leaves your hair feeling clean, but not stripped and the leave-in helps bring your curls to life. Unlike most products on the market, Tre' Luxe is free of heavy butters and oils and the plant base water soluble ingredients will help you maintain beautifully healthy hair and bring ease to your wash day.
space
Some of Our Faves
space
Curl Renew and Restore – If you're looking for a shampoo strong enough to cleanse your hair and still gently enough not to leave it feeling stripped, then this is it! It smells great, works well, and you hair will thank you.
space
Hi! Definition Curl Enhancing Styling Gel – I personally love a gel with strong hold. For a long lasting strong hold that will have your curls poppin' it doesn't get any better than this. No need to be heavy handed, a little goes a long way. Trust me, you'll be amazed at the definition.
space
Using these products together as a system yields the best results and I can honestly say that I am 100% pleased with the outcome. Check out my before and after pics and let me know what you think.
space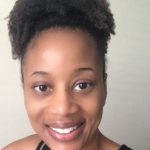 Products I Used
To try these products click here