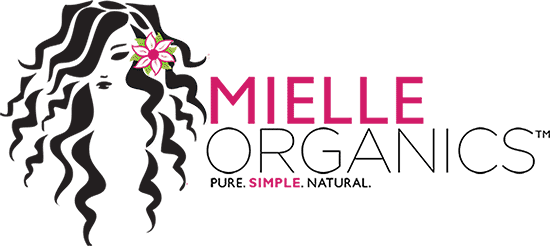 I must admit, going into this product review I was a little skeptical. My expectations for these products was low, but I was pleasantly surprised. Not one to experiment much. I often feel like nothing works as well for my hair as what I've already found. Fortunate enough to have found my go to products, I am often hesitant to try new things or to deviate away from what I know works. Still, I can honestly say that I enjoyed my wash day experience with Mielle Organics Pomegranate and Honey collection.
Mielle Organics
Why We Love Mielle Organics
Mielle Organics
This brand has several different collections. Thankfully, they make it easy to choose a collection that is right for you based on your hair care needs. Believing healthier ingredients allow you to have healthier hair they incorporate certified organic ingredients into their products. The result, high-quality items that are results driven.
Space
A woman after my own heart, the founder, Monique Rodriguez, uses her history in healthcare and background in science to inspire her to share her regimen for healthy hair with the masses. In addition to bringing us amazing products, she is passionate about inspiring women in business and entrepreneurship. She encourages you to pursue your dreams, and can help you achieve flawless curls while doing it.
Space
Why your hair will love Mielle Organics Pomegranate and Honey Line
Space
To all my friends with tightly coiled hair looking for amazing products that help with curl definition and enhance hydrated curls, this is it! This line is designed to give tightly coiled hair the TLC it needs while promoting healthy hydrated strands and deeply defined curls. Not your typical one size fits all product, this line was made specifically with highly textured tightly coiled hair in mind. Bonus, it actually works!
Space
Some of our faves
Space
Pomegranate and Honey Moisturizing Shampoo – Get a fresh clean feel that won't leave your hair stripped. Gentle enough for routine use, this shampoo comes with the added bonus that it smells great and has enough slip to aide with detangling.
Space
Pomegranate and Homey Coil Sculpting Gel – I was most impressed with this gel! Great alone or paired with the leave-in, this gel spreads easily throughout soaking wet hair to give you deeply defined curls that look and feel amazing.
Space
This line gets a thumbs up from me! I am currently reaping the benefits of a product designed specifically for me and my tight coils. All of the great things that I have heard about this line have proven to be true. I will definitely be using this again.
Space
Like what you've heard and want to give it a try? You're in luck! The Mielle Organics Pomegranate and Honey collection is currently available at Bold Kulture Beauty. Click here to experience these amazing products.
Space
Looking to see these results in action? Watch tutorial using the Mielle Organics Pomegranate and Honey collection.
Space