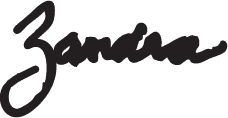 At Bold Kulture Beauty we are dedicated to empowering women through the use of image positive minority developed hair care and beauty products. That's why it was a no brainer to have Zandra Beauty as part of our team. Embodying boldness, bravery and beauty, we love everything that Zandra stands for.
Zandra Beauty Treat Yourself
Treat Yourself to Zandra Beauty!
Zandra Beauty Treat Yourself
Why We Love Zandra Beauty
Space
At just 17 years old, Zandra started with a vision. Now, 2 years later, she has created an awesome brand, become a beauty mogul, gained national attention, and is definitely doing her own thing! Far more than a beauty line, Zandra Beauty is a social good company that educates and empowers girls and women around the world via STEAM, education, and entrepreneurship.
Space
Zandra Beauty exemplifies what it means to go boldly!
Space
Why Your Skin Will Love Zandra Beauty
Space
With their plant based, eco-friendly, cruelty-free formulation they are committed to sustainable practices with priority on how gentle and sensitive skin can be. One try and your skin will love all of their high quality fun and fresh products. These products that smell amazing, feel great, and don't have any unnecessary yuck.
Space
Oh, and did we forget to mention, these products are awesome!
Space
Some of Our Faves
Space
Japanese Kumquat Bamboo Black soap 3-in-1 Super Wash. This gentle cleanser leaves your body feeling fresh and clean and the subtle tropical smell is not overpowering.
Space
Japanease Kumquat Big Balm – This delectable balm is not just for your lips. From your elbows to your toes, use it all over to meet your dryness needs on the go.
Space
Want to get your hands on some of these delectable products? Well you've come the the right place. Zandra Beauty is now available at Bold Kulture Beauty. Click here to try it today. Treat yourself! Your body will thank you.