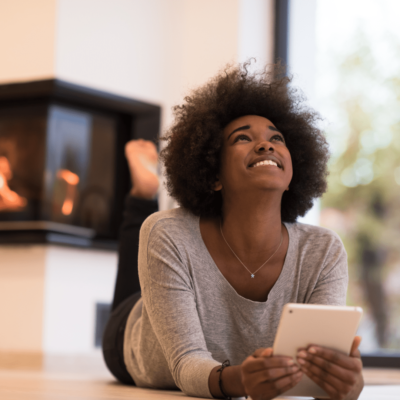 The Key To Eliminating Frustrations On Your Natural Journey
To the curlfriend struggling to set realistic expectations and see their natural hair for real…
This week we're taking a deep dive into eliminating frustrations on your natural journey.
Accepting where you are, makes a significant difference in getting to where you want to be
Getting honest about your natural hair, its current state, and what you desire for it can sometimes be offputting. Still, achieving the results you want becomes easier when you have an accurate picture of where you're starting.
To jumpstart your success on your natural journey, ask yourself the following questions:
❓What do I know about my natural hair?
❓What is the reality of the condition of my hair and its current state?
❓What do I need to do to improve the health of my hair and cultivate an environment that allows my natural hair to thrive?
❓Is what I'm currently doing helping or hurting my natural journey?
These are the questions that you should be asking.
Addressing and identifying them will make your natural journey easier… refusing to address them will keep you stuck, frustrated, and struggling.
How you proceed and the ease you experience on your natural journey is entirely up to you…
Ready to be honest and ultimately make natural hair care easy?
My game-changing natural hair guide, "It could all be so simple," is the best place to start. In it, you will discover how to address these questions and intentionally apply everything you need to help you save time, build confidence, and make your natural experience easy!
Curlfriends, this could be the year that you finally abandon the struggle narrative, reclaim your time, take control of your natural hair experience, and enjoy natural hair care as it should be. If you're serious about saving time, building confidence, and making natural hair care easy, there's no better place to start than here and now!