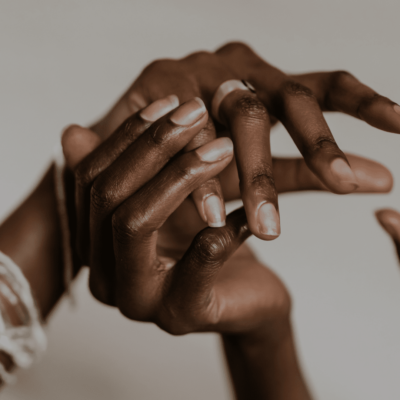 Q&A with Dr. Kristal Grace for Your Natural Journey
To the Curlfriend who is concerned about dry hair and needs a little more grace for their natural journey…
Consistency with cleansing and conditioning is the answer.
Products are great accessories when it comes to assisting us in our quest to resolve our issues with dryness; however, they are not the answer.
My recommendation
Take a moment to understand more about your hair. Identify its unique characteristics and specific needs and become consistent with cleansing and conditioning. Then become intentional when it comes to meeting the needs of your hair. This will yield your best natural hair ever! Not to mention end the cycle of dryness that has constantly plagued your natural journey.
The benefits are everything you've been desiring:
🙌🏾 Increase hydration
🙌🏾 Increase curl definition
🙌🏾 Increase manageability
🙌🏾 Length retention
🙌🏾 Reaching your hair goals with ease
The reality… Everything takes time because this is a journey. Natural hair care becomes easy when we remain consistent and focus on progress over perfection!
To learn more about understanding your hair, creating natural hair care plans, and intentionally meeting your hair care needs, check out my ultimate Natural Hair Guide…
"It Could All Be So Simple" Discover the success-building steps to understanding your hair's needs and cultivating your best natural hair ever!
 If you have questions about how to navigate natural hair care successfully, I want to help you! No matter where you are on your natural journey, you can benefit from more ease and simplicity, and I want to show you how. Click here to discover my game-changing natural hair resource, or connect with me in-store or online at Bold Kulture Beauty. Get the tools, support, and access necessary to save time, build confidence, and make natural hair care EASY!