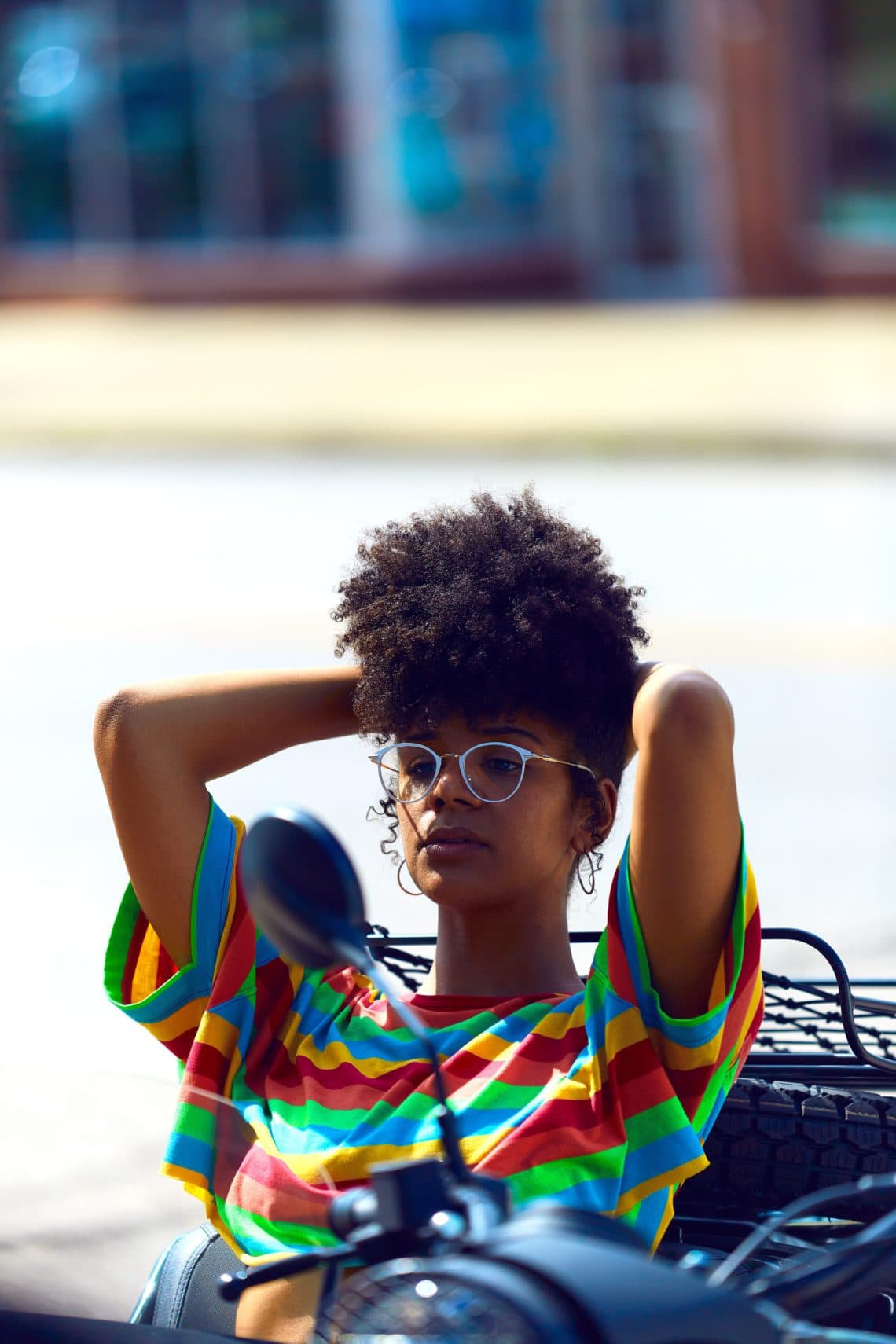 Let it Go: Unhealthy habits to drop now if you want to achieve natural hair success. Part 2
I'm back and putting it all out there about the mistakes I've made on this natural journey. Hindsight is truly 20/20. Looking back over the things I've done to my hair; it is truly amazing to see the lengths I would go and that things I would try all in the name of beautiful hair. Fortunately, I realized early on that my approach to this journey was all wrong and now I'm sharing these lessons with you!
I know everyone's journey is different, but I'm sure we've all tried what "they said," and sometimes that could put us in a pretty bad place. I started this list in hopes of showing you that there are easier ways to achieve your #hairgoals. So, today I'm sharing more pearls to help prevent you from making the same mistakes I did. If you missed last week's unhealthy habits, click here. Now let's get to it:
"My problem was twofold, continually refreshing my hair was leading to product build up and I was not using a product with an appropriate hold that would allow my hair to last more than a day or so. This cost me time, money, and sleep."
Refreshing my curls daily
I now only style my hair once a week. This was not always my story. I can remember getting up early every day to "refresh" curls that hadn't lasted through the night and probably wouldn't make it through the day. I was a slave to my hair in the worst way and had very little to show for it.
My problem was twofold, continually refreshing my hair was leading to product build up and I was not using a product with an appropriate hold that would allow my hair to last more than a day or so. This cost me time, money, and sleep.
Now, I know to that with the right products, and proper applications of those products, I won't have to waste time refreshing my hair every day, I am reducing my risk of excessive product buildup, and I am saving time and eliminating unnecessary frustrations.
Trying styles that weren't meant for my hair
Watch a video, see a style, try it out, get disappointed when the style doesn't work, and contemplate giving up on this whole natural journey. Sound familiar? This was me every time I tried a style that wasn't fit for my hair's characteristics. I knew nothing about hair density or texture and how they played a role in determining what styles were right for me.
To successfully overcome this unhealthy habit, you must first educate yourself on some of the key characteristics of your hair. Don't know that those are? I got you! Follow these links to learn all you need to know about density and texture.
Having medium to low density hair and fine strands means there are some styles I will not successfully be able to achieve. If you're like me and have similar hair characteristic then twist outs, knot outs, braid outs, or any style that requires significant manipulation may not be the style for you. Knowing this, I focus on styles that make my hair appear more voluminous and fuller (wash and go's or roller/rod sets) and I master them. In the end I am more comfortable and confident with my hair and how it looks even if the style doesn't come out perfect
Skipping the deep conditioning sessions
I love trying new things with my hair. Though not as experimental as I have been in the past, I know that hair color, heat, manipulation, and routine hair care can all add stress and wear to my strands. I also know that the longer my hair gets the more prone to damage and dehydration the ends of my hair can become.
One of the way's I like to protect my hair and replenish the vital nutrients that escape my hair over time is through deep conditioning.
All deep conditioners are not created equal. Flip the bottle over and read the ingredients. Proper conditioners will make the work of detangling a little easier and should not leave your hair feeling stripped, dry, or overly coated in film.
Using heavy oils and butters
This was hands down one of the best lessons I have learned to date. I can remember complaining about how dry my hair was and not realizing that heavy oils and butters was the culprit. I created a vicious cycle of further drying out my hair because I kept slathering on the oils and butters thinking they would give me the moisture I so desperately needed.
With some good education, I soon realized that my approach to moisture and hydration was all wrong. Oil and water do not mix. While using products heavy in oils and butters was initially giving my hair the appearance of healthy hydrated strands, overtime they contributed to product buildup that was preventing my hair from actually being hydrated and healthy.
I can go on and on about why heavy oils and butter could be hindering your quest for healthy hydrated hair. Actually, I have. If you want to learn more about the harms of heavy products click here.
Don't believe me? Try it. I gave up heavy oils and butters cold turkey and after one through cleansing session I could already see the difference in the look and feel of my hair and how it responded to styling.
"There is no substitute for a clean scalp. Washing with a conditioner will not get you there."
Cowashing and thinking it was actually cleaning my hair
There is no substitute for a clean scalp. Washing with a conditioner will not get you there. A clean scalp is the foundation for healthy hair. Hydration, moisture, removal of products buildup and the successfulness of your styles all begin with using shampoo to cleanse your scalp and strands.
I know the misgivings some of us have concerning shampoo and I can completely understand. As with most products, ingredients matter. There are several different types of shampoos meant to meet specific hair care needs. Knowing which meets your hair's needs and that shampoo isn't supposed to make your hair feel soft can help you break the stigma and properly cleanse and care for your scalp and strands.
Your natural journey is just that, a journey. It takes time to get comfortable and in a rhythm with maintaining your strands. You may not get it all right over night, but with proper education and persistence you will see that this journey really can be easier .
At Bold Kulture Beauty we can help your achieve haircare success. We alleviate the stress of finding quality natural hair care and beauty products by brining you fact-based education, curly consultations, and hand-selected high-quality products to meet your hair care and beauty needs. To learn more about the services were offer and how we can help you contact us.
---