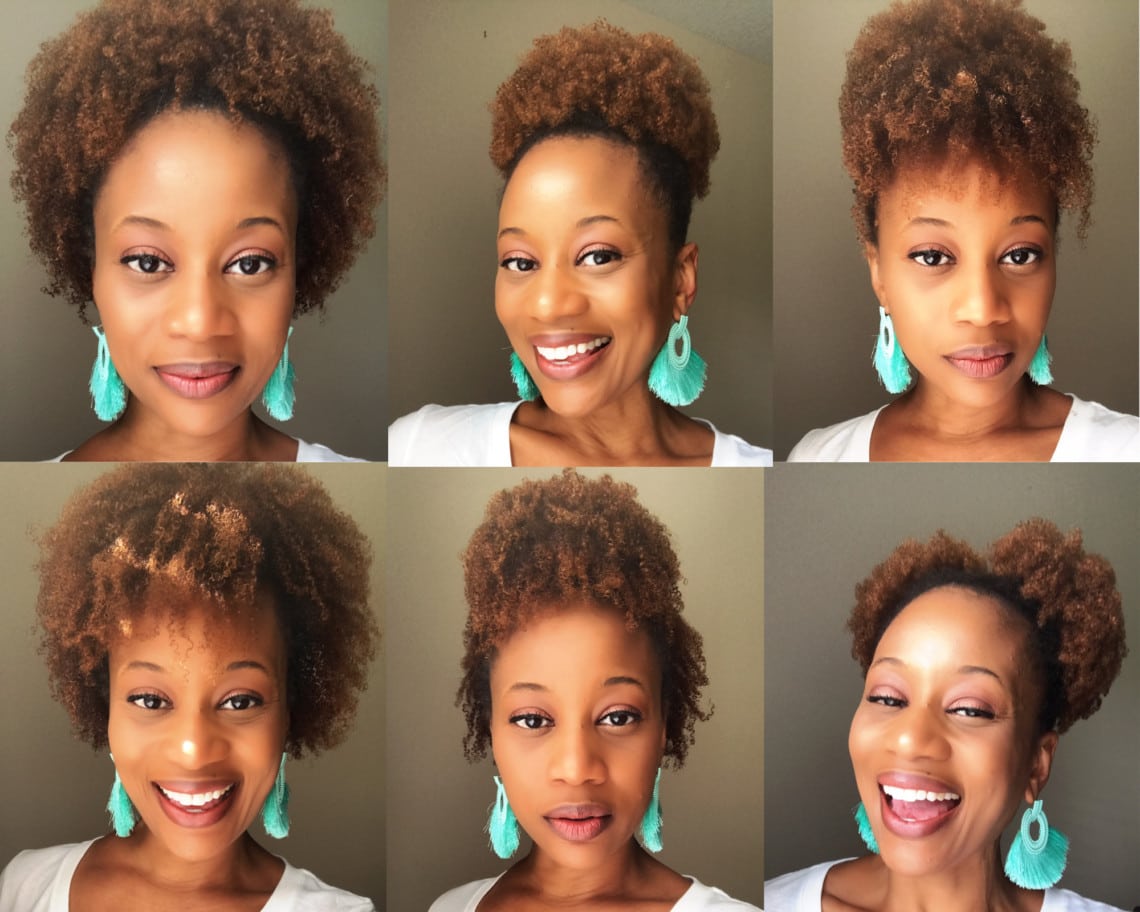 Quick Fixes: Go-To Looks To Extend Wash Day
Question of the week How long does your hairstyle last?
For me, longevity in a hairstyle is a must. Having long since given up mid-week washes and daily refreshes, I need my styles to last until my next wash day. Experience and healthy hair have made it possible to push my styles to the seven-day mark. Having a proper understanding of the key characteristics of my hair and accepting functional frizz has made it easier to feel comfortable as my styles evolve.
Still, at times, even with my best efforts, I may come up short. Not one to rewash my hair before I feel it is necessary, I am always on the hunt for ways to push my styles to the next wash day.  If you're like me and want to make it work at all costs, consider the following quick fixes to help you make it through to your next wash day session.
Flat Twists
My go-to when a high bun was not an option, a flat twist was high on my list of quick fixes for a short-lived style. I found that throwing a flat twist in the front of my hair as a great way to save my style that allowed me to make it to wash day and still be comfortable with my hair
The headband
Much like a flat twist, this is a quick and dirty way to make your hair look like you styled it on purpose. My hairline around my temple is thin and delicate in some places. As a result, those curls can be the first to go leaving the rest of my hair defined while these mad scientist puff peek out on the side. Not one to sabotage a good style for a few areas of low definition, I grab a headband and allow it to transform my look. When my hair is in full-blown fro mode, a headband is a perfect accessory to help frame my face
Half-up, half-down
As my hair continues to grow, I can experiment with more styles. Wearing my hair half-up has brought me a few compliments and has proven to be a great way to mask problems. I tend to sleep on my side. Sometimes, the added friction causes the gel cast to break prematurely introduces frizz. Throwing the front of my hair into a puff is fun, creates a whole new look, and hides the fact that I had a styling fail.
Two Puffs
This style is cute and fun! Not my go-to for workdays, two puffs can be a great way to spice up your every day look.
The puff
I think we're all familiar with this one. The high puff has been my saving grace on several occasions. With or without a bang, this style has proven to be a great every day, special occasion, or "just cause" style. Fro-ed out or with super defined curls, this is sometimes my go-to style even when my curls are still poppin'. High, low, or on the side, a puff can be chic, formal, and fun. These features explain why it will always be a cult favorite.
Find value where you are
Your styles may not always be perfect, and that's ok. Stop putting so much pressure on yourself to create the perfect curls or look. Have fun, enjoy the mistakes as much as the successes. Learn to take value in your coils and embrace your hair's unique characteristics and what they mean to and for hair—needing a quick fix to get you to wash day isn't always a bad thing. Still, If this is happening more often than not, there may be underlying issues that need addressing. Get the tools you need to pinpoint your issues and prep you for success at Bold Kulture Beauty!