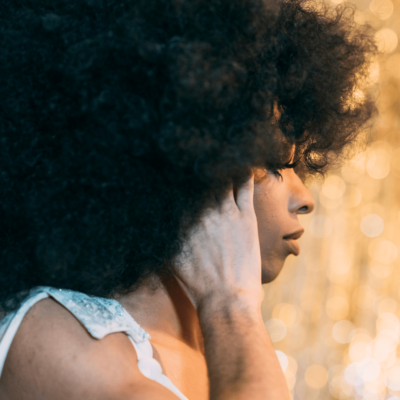 Wash Day with Me: Setting Realistic Expectations & Tips for Success
To the curlfriend frustrated with your wash day experience. Here is something most people won't tell you about your natural journey….
When you set the right expectations for wash day, you can't be disappointed.
Unfortunately, we gloss over this part and bombard you with pictures of beautifully defined curls, product recommendations, quick fixes, and homemade hair masks that never quite deliver on their promises.
If we spent a little more time explaining what it takes to achieve the desired results, things would be drastically different.
Instead, we rush, neglect the valuable things that create the results we desire, and consume misinformation. Not today. Today I want to help you get it right.
So, here is the tea…
When trying to create curls that pop and styles that last, you must consider the health of your hair and have the right mindset, practices, products, tools, and techniques in place to get the desired results.
Knowing what you want to achieve with a style determines the products you'll use. The products you choose and other factors determine your results, your style's longevity, and your hair's appearance as your style progresses.
The key to dope curls and styles that last is intentional work and healthy hair. It's not always a fast process to get where you desire on your natural journey, but the results are long-lasting when done intentionally and consistently.
If you have been doing the most and are still waiting for the results you desire, I have the solution. If you're serious about aligning your expectations and ensuring a pathway to success, I want to help you unlock the secret to your best natural curls ever. That's why I created this platform and have intentionally shown that natural hair care can be easy.
The secret to shorter wash days, curls that pop, meeting expectations, and styles that last are just one download away! Discover them in the Ultimate natural hair guide: It Could All BE So Simple!
No matter where you are on your natural journey, I am always here to serve you. Click here to discover my game-changing natural hair resource, or connect with me in-store or online at Bold Kulture Beauty and get the tools, support, and access necessary to save time, build confidence, and make natural hair care EASY!