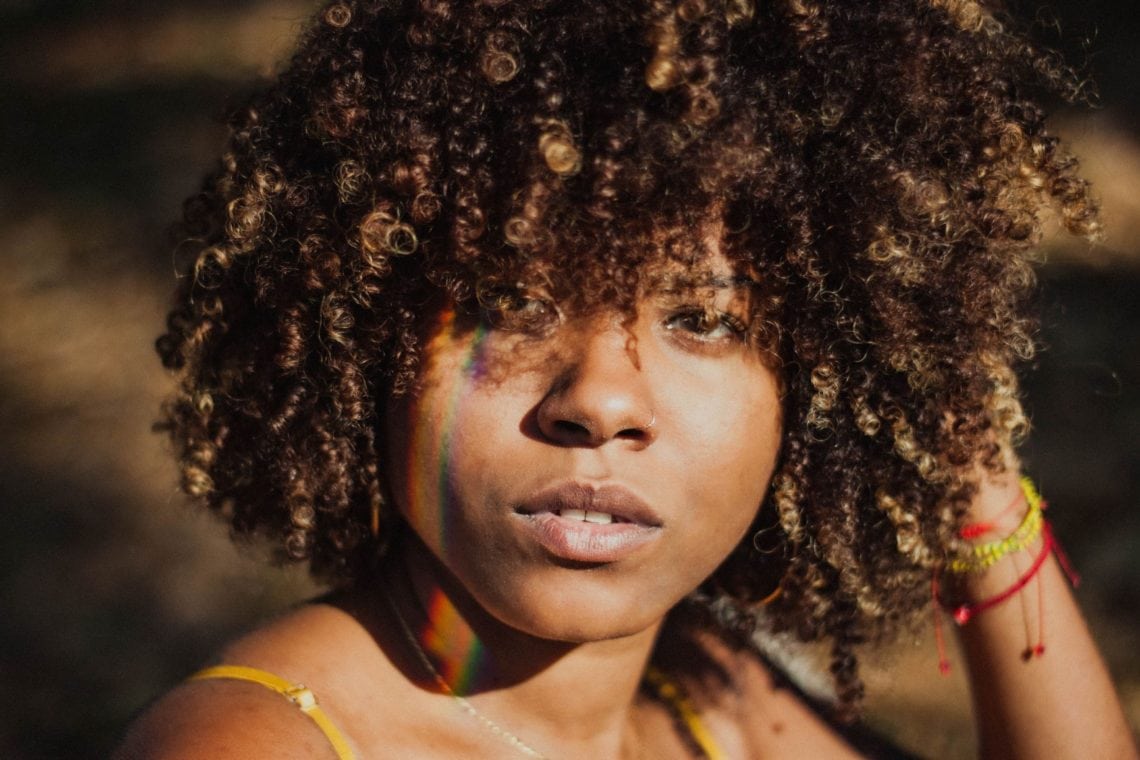 Hair Goals: Simple Steps to Get Your Curls Poppin'
We all want beautiful curls; we have just been going about the process of getting them the wrong way. Have the techniques you use to get your curls poppin' come up short? Do you feel your hair isn't responding correctly to the products that you're using? Are you continually struggling with wondering if your hair can curl at all?
Chances are you just need a little nudge in the right direction. I understand how discouraging the quest for curls can be. I also know that with the proper techniques, the correct application of knowledge and products, and persistence, curls will come. Stop struggling on your curl care journey. Join me as we take a closer look at simple steps you can use to get your curls poppin'.
Focus on health
Signs of healthy hair include reduced frizz, decreased tangles, manageability, hydration, and curl definition. Unlike damaged hair, healthy hair more readily forms and holds its original curls. Too often, we seek to see defined curls on hair that needs serious TLC. To get the most out of your curls, you need to make sure your hair is healthy first. Learn about your hair's key characteristics, its specific needs, and the best practices to improve and maintain the overall health of your hair. When your hair is healthy, the curls will come.
Start with a clean canvas
Your best curls show up when your hair is clean. Have you ever thought your hair wasn't responding to a product or somehow had become immune to it? Chances are you were really in need of a thorough cleansing. The excessive use of heavy products, co-wash only routines, and failure to use a clarifying shampoo can promote build-up on the scalp and hair strands. This build-up prevents your hair from responding to the products you use. A thorough cleansing session, the calculated use of a clarifying shampoo, the use of water-soluble products, and a consistent cleansing routine will reduce the risk of excessive product build-up and allow your curls to thrive.
Use a product that has some form of hold
We all love products. The proper use of the right products will allow your curls to pop and last longer than the time it took to create them. While products can not create curls, they can help to enhance and define the coils that are already present in your hair. Products like leave-ins and heavier moisturizers will often give definition but lack the hold required for lasting results. For long-lasting, curls consider products like gels, creams, or foams with a certain level hold. The will have your curl poppin' and give you a few days of carefree definition.
Set Your style
Whether you are creating a wash and go, twist out, knot out, or braid out, setting your style is a must. In the case of wash and go's, setting your style requires the use of a dryer (hooded, handheld/ diffuser) to dry the hair and rapidly and lock the curls in place. While air drying is not a bad option, it takes significantly longer and increases the probability of excess shrinkage, frizz, and loss of definition. Using heat to set your style captures the curls in an elongated state, reduces the chance of frizz and quickly dries the hair revealing curls that pop.
Keep practicing
When it comes to getting your curls poppin', technique matters. The way you apply your products and how much water you use can make a big difference is the success of your style. Perfecting your application process takes a little time and some practice. Your initial attempt might not be the best, but with practice and consistency, you will be able to get the most out of your styles and get your curls poppin'.
With a clean scalp and healthy hair, a little bit of practice, and the right products, you can create the look you desire and get your curls poppin'. Effectively managing your hair and creating curls that pop can be easy. It doesn't require complicated routines or significant effort to get there.
Ready to focus on the health of your hair, learn healthy hair care practices, and get the tools you need for success on your natural journey? You're in the right spot. Click here and let's get started today!