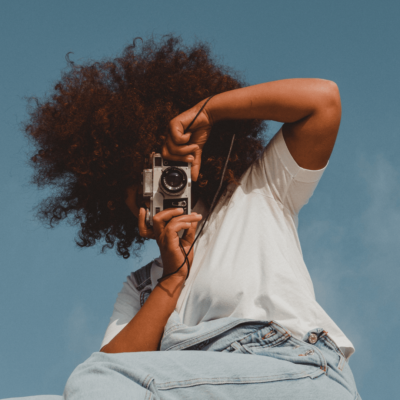 Q&A With Dr. Kristal: Loving Your Natural Hair
To the curlfriend who has questions about loving your natural hair and wants a safe space to learn about how to care for it properly…
Natural hair care does not have to be complicated. Bring your questions, and let's discuss simple strategies to help you make natural hair care EASY!
Your natural journey is supposed to be carefree to an extent and easy to navigate.
Applied knowledge is power, which is why I have committed to helping you answer the tough questions and put the right tools in your natural hair care tool kit. With the right mindset, practices, products, tools, and techniques, you can make caring for your natural hair as easy as possible. If you have questions, bring them to this safe space and get them answered.
If you're serious about making natural hair care easy, I have an amazing resource for you… "It Could All Be So Simple" is the ultimate natural hair Guide that empowers you to
✅ Navigate your natural journey with confidence
✅ Simplify your hair care routine
✅Create a strong foundation for success
✅ Make natural hair care EASY!
I created this resource with you in mind, and I want nothing more than for you to succeed. No matter where you are on your natural journey, I am always here to serve you. Click here to discover my game-changing natural hair resource, or connect with me in-store or online at Bold Kulture Beauty and get the tools, support, and access necessary to save time, build confidence, and make natural hair care EASY!
Ps. I'm going live weekly on Instagram. Join me next week and bring your questions!