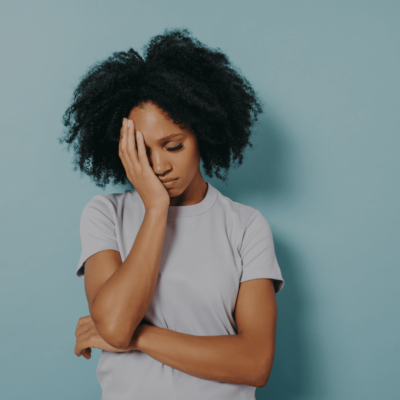 Don't Give Up On Your Natural Hair Product. Try this…
What do you consider a wash day fail, and how do you handle it? In most cases, we are inclined to throw the whole natural hair product away when we don't get the desired results.
The problem with this is that, in many cases, it's not the product that's not working correctly.
Several factors come into play when we are assessing products and how well they work in our hair, namely:
The health of our hair
Techniques used
Specific product used
The amount of water used
How you dried the hair
The environment you live in
This is why I will always tell you that having the right mindset, practices, products, tools, and techniques matters.
The next time you get a less-than-stellar result with your hair styling routine, ask yourself the following questions:
What worked?
Where do I need to improve my technique?
What is this the right style for me?
Did I use enough product?
Did I use enough water?
When I tried this style again, what positives could I apply to this experience?
These questions will put you in the mindset of changing what you consider an "L" into a lesson.
We must approach our wash day and styling experiences like this. Otherwise, we will continue to think that certain styles are not for us or that struggle is a way of life on our natural journeys.
And curlfriends, that just is not true!
If you're serious about taking control of your natural hair experience, turning your "Ls" into lessons, and making natural hair care easy, I have created an amazing resource just for you!
It's called "It Could All Be So Simple!" Get your copy today at boldkulture.com and unlock the secret to creating your best natural hair ever!
It's possible curlfriends stick with me, and I'll show you exactly how you can make it so! No matter where you are on your natural journey, I am always here to serve you. Click here to discover my game-changing natural hair resource, or connect with me in-store or online at Bold Kulture Beauty and get the tools, support, and access necessary to save time, build confidence, and make natural hair care EASY!