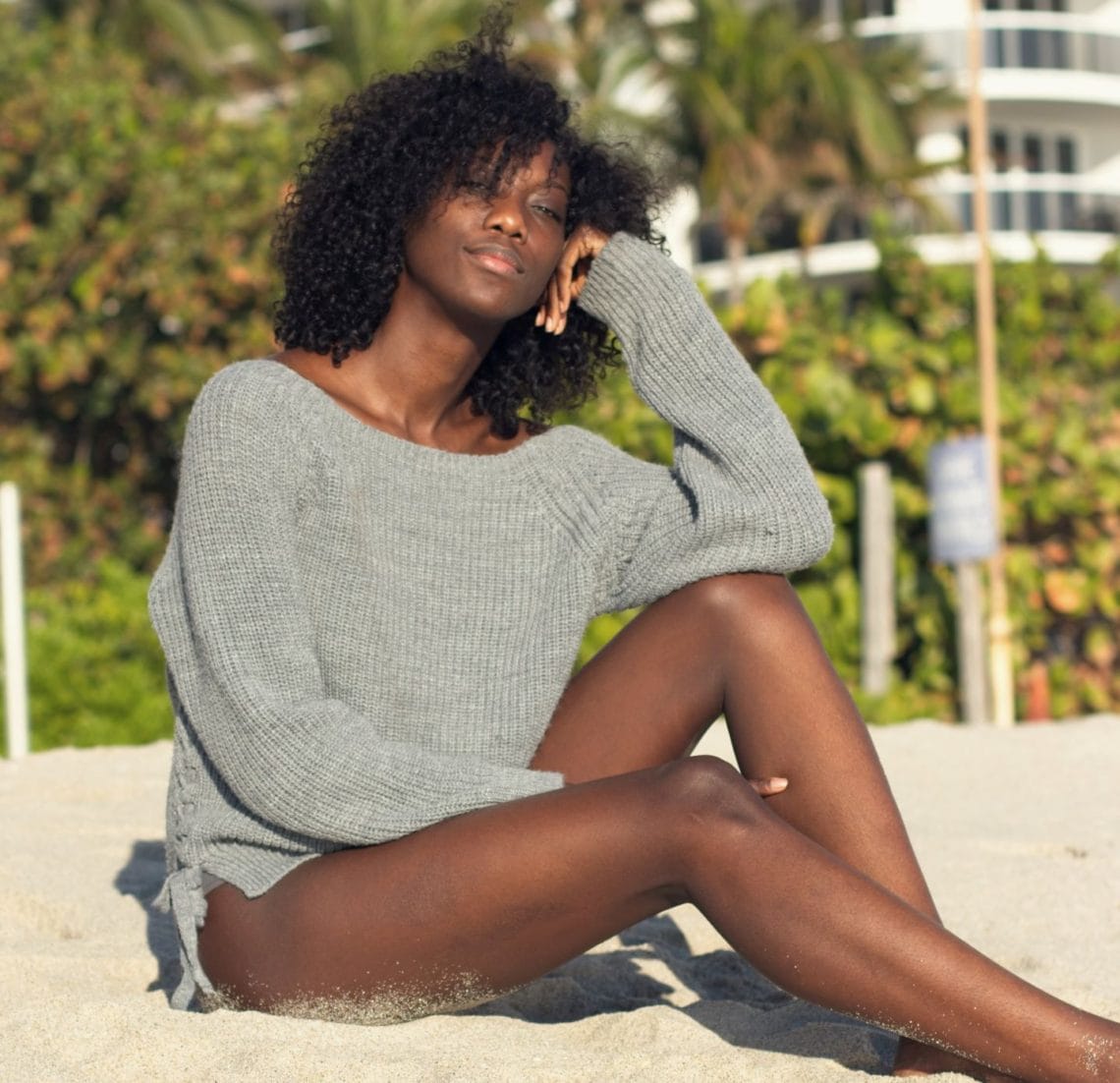 Good Shape: A Key Thing Your Natural Hair Is Missing
When was the last time you had your hair cut?
As naturals, the word hair cut sets off a lot of alarms. Attached to our hair and length, we are hard-pressed to entertain anything other than a routine trim. Often hard-wired to preserve length at all costs, we sometimes do our hair and journey a disservice.
Yes, trims are beneficial, but when it comes to natural hair care and your level of satisfaction, a hair cut matters. If you're feeling stuck on your natural hair journey or you're not entirely satisfied with your natural hair, you're in luck! Today we're discussing a key thing your natural hair is missing.
Shape matters
On our natural hair journey, we tend to focus very heavily on length and curl definition. So much so that we often neglect or ignore other things that could impact our level of satisfaction. If you're new to this natural journey or just feeling stagnant, check out these reasons why shape may be the crucial thing your natural hair is missing.
Makes the TWA phase is less awkward:
No one says that you can't grow through the TWA phase with style and grace. Having a good shape will make this sometimes awkward phase more bearable and give your hair a more uniform look as it continues to grow.
Gives life to your hairstyles:
Long or short, shape will breathe life into any natural style. If you're feeling stagnant, this may be what your hair needs. A good shape will add dimension, give your wash and go's or stretched styles a new, more stylish look, and serve as a great way to hit refresh on your natural journey.
Makes fine low-density hair look fuller:
Volume is one of my favorite reasons for adding a shape to your curls. If your hair is fine and medium to low density, you can immediately add volume and fulness to your hair with the right shape!
Adds balance and uniformity to your styles:
Visual aesthetics matter to some of us. If you want a more uniform look to your curls, then a good shape is definitely what you need. Say goodbye to uneven looks and mismatched length. A good shape provides symmetry (if that what you're after) and will evolve as your style ages.
Does not require a significant loss of length
A typical misconception is that a hair cut requires a significant loss of length. While this may be true in some cases, committing to adding shape to your hair does not demand considerable loss. The strategic removal of a few inches can make a drastic difference and is well worth it.
Whether you have tight coils or loose waves, a good shape will drastically transform the way you feel about your natural hair and the experience. Sometimes, as we progress in our journey, we become stagnant and dissatisfied with our hair. Maybe it's time to hit refresh and commit to the one thing your natural hair is missing – A good shape!
*** The health of your hair is always paramount. Head over to Bold Kulture Beauty and get the tools needed to promote your hair's overall health and become successful on your natural journey!***