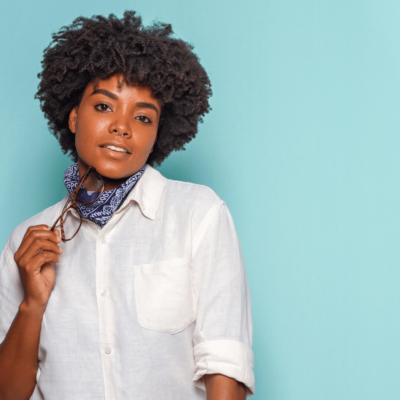 Quality Natural Hair Products & Product Selection
OK, curlfriends, there has been some serious conversation on the internet about whether or not non-black people should be using and promoting black hair care products. Today I want to weigh in and shed some light on what matters when selecting quality products.
Spoiler alert in most cases, it is not the race of the person using or promoting the product. Let me show you how you can use this opportunity to refocus on what matters most. And become more intentional with product selection and meeting your hair's specific needs.
Now let's be clear, this response is specifically in context to the question posed, and regarding natural hair care… So, to my Curlfriends, struggling to find the "right products" amid the digital age and mass media marketing…
My recommendation to you is to focus on what your hair needs.
The reality of quality products and product selection
It is not lost on me that historically we have not had products in the natural hair realm that worked well and yielded results.
Thankfully we now have plenty of options. This is a blessing and a curse since choosing what's right for you may sometimes be overwhelming. Unfortunately, relying solely on product claims and influencer marketing will not get you the desired results.
Instead of letting this be your guiding light, realize that:
🔑 Your hair has unique characteristics that need to be understood and addressed
🔑 Quality natural hair products will cross race lines
🔑 You must know what your hair needs and how internal and external factors affect those needs to select products that will be best for you successfully.
Intentional natural hair care means breaking away from stigmas and misinformation that routinely keep you stuck in the cycle of struggle. If you're serious about breaking the cycle, improving the health of your hair, becoming your own hair goals, and ultimately making natural hair care easy, there are serval routs you can take:
Some will continue to scour the internet aimlessly, looking for helpful information and becoming overwhelmed.
Others will chase popular trends and products only to get frustrated and displeased.
Then there are the curlfriends that win! The once determined to partner with a trusted source, break the cycle of struggle, reach their hair goals, and male natural hair care easy!
Which one are you?
If you're tired of getting hung up on things that distract from what matters most. And you're ready to be successful on your natural journey; I would love to serve you. Click here to discover my game-changing natural hair resource. Then, connect with me in-store or online at Bold Kulture Beauty and get the tools, support, and access necessary to save time, build confidence, and make natural hair care EASY!
Seriously curlfriends, this should be the year that you abandon the struggle narrative, reclaim your time and control of your natural hair experience, and enjoy natural hair care as it should be. If you're serious about saving time, building confidence making natural hair care easy, and reaching your 2023 natural hair goals, there's no better place to start than here and now!