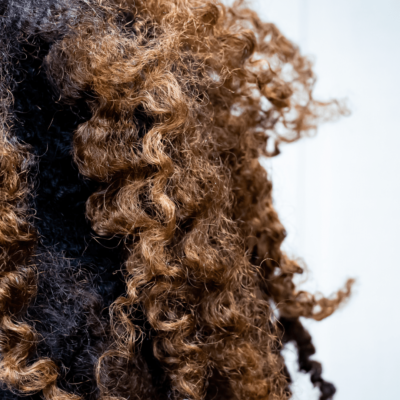 Q&A With Dr. Kristal: The Quest To Retain Moisture
To the curlfriend who feels like she has been doing everything and nothing is working in their quest to retain moisture…
Grace is necessary for an enjoyable and successful natural experience.
We're not expecting you to be perfect or have everything together on your natural journey.
However, you should approach your natural experience with intentionality, consistency, and an open mind.
My encouragement to you:
Things won't always be difficult.
Focus on being consistent, intentional, and open to doing what it takes to understand your hair better. Become intentional about its care, and ultimately make your natural experience easy.
If you have been doing all the things to retain moisture and are still struggling to get the results you desire, I am here to serve you!
If you're tired of getting hung up on things that distract from what matters most. And you're ready to be successful on your natural journey; I would love to help. Click here to discover my game-changing natural hair resource, or connect with me in-store or online at Bold Kulture Beauty. Get the tools, support, and access necessary to save time, build confidence, and make natural hair care EASY!
Seriously curlfriends, this should be the year that you abandon the struggle narrative. Reclaim your time and control of your natural hair experience, and enjoy natural hair care as it should be. If you're serious about saving time, building confidence, and making natural hair care easy, there's no better place to start than here and now!
Struggle is not a given on your natural journey, and I'm here to make the easier side of natural hair care your reality! Let's connect today and make this the last day you feel nothing is working.