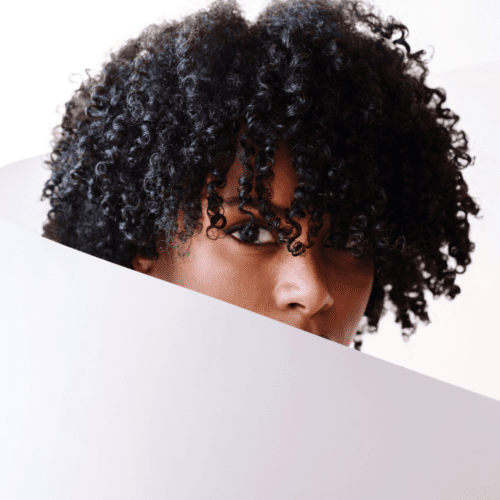 The Importance Of Healthy Natural Hair
Alright, curlfriends. If you've been following me for any time, I will always tell you that healthy hair is the goal of natural hair care. If you're new, no worries. I'll bring you up to speed.
My philosophy on natural hair and our goals is that healthy hair is the most important goal you will ever set on your natural journey. It is literally what every other goal rests upon.
Without it:
Every other goal remains just outside of your reach
You will continue to struggle on your natural journey
Finding the correct products will continue to be a guessing game
You will work hard and still not be able to achieve curl definition
You'll fall victim to old wives' tales and trends
You will settle for a lesser version of what your natural experience should be
So, you can see that the health of our hair is essential. That's why today we're going to take a minute to dispel some myths about healthy natural hair and show you what to look for so you can make intentional decisions about your hair's care, eliminate some struggles, and improve the health of your hair.
What we're getting wrong
If you're serious about improving the health of your natural hair and ultimately making natural hair care easy, you must consider what you've previously thought and been taught about natural hair.
For starters:
Your relaxed hair is very different from your hair in its natural state. You can't let what you know about healthy relaxed hair be your measuring stick for healthy natural hair.
The takeaway: This ain't that. If you're setting goals based on your relaxed hair, you will be misinformed and disappointed.
The appearance of health is not necessarily universal. While there are some general commonalities, certain factors and unique characteristics of your hair will dictate what healthy hair looks like for you.
The takeaway: to assess the health of your hair, you must know the key characteristics of your hair and how they dictate how your hair should look, feel, and behave
Shiny does not equal healthy. The excessive use of products to boost shine, moisturize the hair, and increase manageability will alter the appearance of your hair but won't improve its health.
The takeaway: improving the health of your hair requires more than products. You must have the proper practices in place and follow them consistently.
Healthy natural hair requires consistency, intentionality, and knowledge. It cannot be found in a product or popular trends. You may have been led to believe otherwise but holding fast to this belief is part of what keeps you stuck on your natural journey and prevents you from reaching your other goals.
Seeing more clearly
When you understand where you have been misled and may have gotten your thoughts about healthy natural hair wrong, you become empowered to take the corrective steps and start getting things right!
So, what does healthy natural hair look like? Elasticity, hydration, growth and length retention, sheen or shine (surface texture depending), curl definition, longevity in your styles, and manageability. Sound familiar? It should. These are the goals many of us set at the start of our natural journeys. This is why the health of your hair is so important.
Many of you will approach your goals and skip the steps required to achieve them. This has never worked. If you're reading this, I imagine you are tired of things not working, and you're ready to achieve your goals and make natural hair care easy.
If you're serious about doing the best and achieving the best for your hair. I can help you! The great news is that one intentional decision can change the trajectory of your entire natural experience. Visit Bold Kulture Beauty, experience the easier side of natural hair care, and get the tools, support, and access needed to improve the health of your hair and make natural hair care EASY!