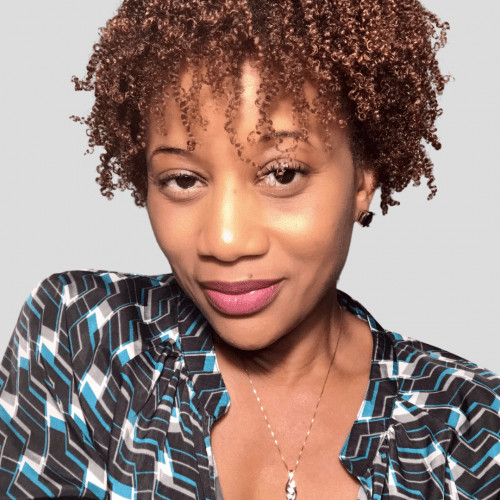 The Truth About Natural Hair Care
Are you ready to hear the truth about natural hair care?
If you're here, you're going to get it today. You've believed some misconceptions about natural hair care for too long. It's stifling your progress and creating a burden that leaves you frustrated, overwhelmed, and overworked on your natural journey.
Say goodbye to complicated routines and wasted time, energy, and money. It's time you learn the truth about natural hair care and overcome nonsense with knowledge. Today I'm dispelling the myths and telling you what we all wish we knew when starting this journey. So, get ready to hear the truth about natural hair care!
Struggle is not a given
Now, this piece of information is something I wish someone would have told me when I first began my natural journey. Unfortunately, we often hear the opposite. We expect hair care to be complicated, time-consuming and yield little results. Thankfully, it doesn't have to and shouldn't be that way. You can see your curls for real, love them, and get precisely what you desire for your curls without the extra struggle. Now there will be work, and this journey requires consistency. Still, you can create an environment that allows your curls to thrive without the traditional overworking, struggle, and confusion.
Products aren't the answer
Now don't get me wrong. When selecting products, I always chose quality. But products alone are not the answer to creating the curls you desire. Admittedly, products are great tools to support health and achieve the look we want for our curls. However, without the proper practices in place, your products won't be of much value. The best products in the presence of poor technique, inconsistency, improper use, and lack of knowledge about your curls will still fall short. That's why it is crucial to determine your curls' unique characteristics and be consistent and intentional when it comes to care.
Perfection is not the goal
Our eye is on the wrong target. Healthy curls promote the results we desire, not the other way around. We strive so hard to create a perfect look that we've dropped the ball when it comes to healthy hair. It's hard to achieve perfection when we lack consistency, intentionality, or knowledge. Lucky for you, perfection is not the goal. While learning about our curls, intentionality, and consistency are still required, we can grant ourselves some grace knowing that we don't have to be perfect. You don't have to have it all figured out or even be able to style your hair perfectly. Intentional work done consistently creates an environment that allows your curls to thrive!
Facts matter
We've been playing it fast and loose for far too long. Our current approach to natural hair care is heavy on opinions and old wives' tales but lacks the factual foundation necessary to yield results. Do you want to why what you're doing isn't creating lasting results? Chances are it's not based on facts. Where is the proof? Tangible results that are easily duplicated in multiple people. Can't find them? Save yourself the trouble and shift your focus to practices and behaviors proven to reduce struggle and promote the health of your curls.
Now I know these things may be shocking, but I had to tell you because no one else will. The secret to success involves embracing your curls. Developing an intimate knowledge of their unique characteristics and consistent, intentional care bring the results your desire. Your struggles stem from what you don't know about your hair. The rest is what you do know and have absorbed that holds no value. Stop following the status quo and accepting the narrative that this has to be complicated. We make it that way. Accept the truth about natural hair care and say hello to success.
Ready to simplify natural hair care and achieve your hair goals but don't know where to start? Grab your copy of It Could all Be so Simple, visit Bold Kulture Beauty, and say hello to natural hair care made easy!