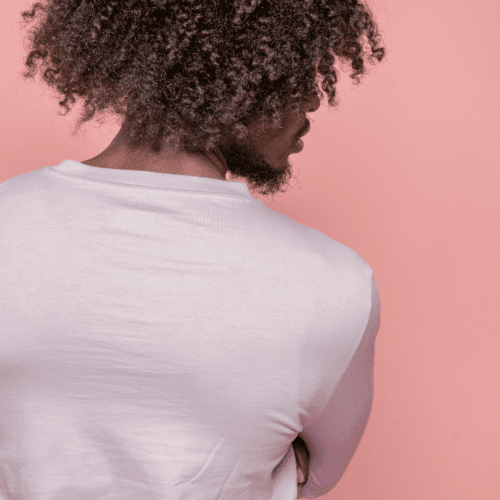 When Your Curl Care Habits Are Working Against You
Hey Curlfriend! What do you do when your curl care habits are working against you?
Do you know what this looks like?
How skilled are you at evaluating the information and messages you receive concerning your natural hair? Tip on how you should care for it, products you should or shouldn't use, and the amount of time you should be investing in caring for your curls?
Do you have a system to help you determine if what you're doing benefits you or pulls you farther from your goals?
Chances are you may not, and this could be a significant reason that you continue to struggle on your natural journey.
No worries! I'm here to help. Today, I'm sharing simple things you can do right now to change the trajectory of your natural experience when your curl care habits are working against you.
Our harsh reality
Many of us begin our natural journey with very little understanding of what we should be doing to and for our hair. This is not judgment. It is simply an observation. I have struggled through this phase in my natural journey as well.
Fortunately, there is a lot of information about natural hair, how you should care for it, what it should look and feel like, and best practices for achieving your hair goals. Unfortunately, not all of it is factual, not all of it is helpful, and a lot of it can be working against you.
We tend to gravitate toward the most common or popular information in many situations. Sadly, the best practices for caring for your curls are not always the most popular when it comes to natural hair care.
If you've constantly been struggling on your natural hair journey, it may be time to examine what you're doing and determine if those things are working for you.
What you can do
If you're tired of struggling on your natural hair journey and feel like your curl care plan is working against you, here are some simple things you can do to determine what's working and eliminate what is not.
Be open-minded and adopt a mindset of improvement.
Thoroughly examine the information you've received about natural hair care
Identify what you know about your curls
Evaluate your expectations and hair goals
Review all products and practices you employ to care for your curls
Be relentless in the pursuit of your best curls ever
These steps require honesty, introspection, and a desire to pursue the truth. You must scrutinize absolutely everything (including the information I'm sharing with you now). It's the only way to determine if any information is suitable to help you achieve your best curls.
Leave delusion at the door.
If you're in a state of constant struggle, everything you're doing cannot be helping you. You must be willing to err on the side of reality and truth. Old wives' tales are not fact-based information. Consider the source. Consider the effects this information is having on your curls. Then ask yourself, on the most basic level, does this make sense?
Intentional evaluation of your current care plan brings with it many benefits. It will keep you from wasting time, help you build confidence in your ability to care for your curls, remove complex and costly activities, and ultimately make natural hair care EASY!
Need help sorting this all out? Let me help you! Visit Bold Kulture Beauty, schedule a discovery call, or register for my master class . Get the tools you need to create an intentional curl care plan when your current habits are working against you!